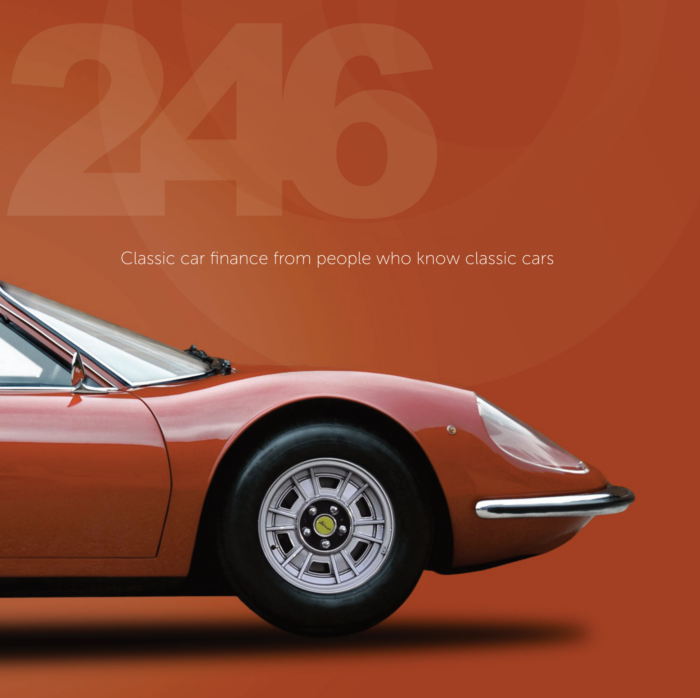 Numbers are our business
We don't just finance classic, vintage, and racing cars. We love them. And it's this passion that sets us apart from other lenders. In financing your car through us you're tapping into a depth of understanding of the classic car market.
All our customers get the reassurance that we assess every purchase as if it were our own. In other words, if we help you buy a car, it's because we would have bought it too!
We will work with you to ensure the car is financially viable and fun. Enjoyment is what it's all about, the thrill of turning the key in a special car that's finally yours. The feeling is second to none. We're here to help make that moment a reality!
We're different to other lenders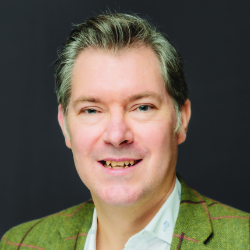 Tom Senior - Director of Classic, Vintage & Sports Car Finance
0116 366 7922
[email protected]
Tom has been in the banking industry for over 20 years' with experience in private, corporate and retail banking. Tom joined Cambridge & Counties Bank in 2015 as Director of Credit, growing the department before moving to help launch Specialist Car Finance in 2018. Tom has a lifelong passion for cars that was passed down from his dad who attended F1 races with the likes of Jim Clark & Juan Manuel Fangio and his desire for cars has continued. Ignoring cost and any sense of practicality, Tom would love a 1965 Aston Martin DB5 or a late model Bentley Azure.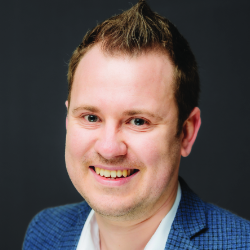 Mitchell Reavell - Business Development Officer
0116 366 0800
[email protected]
My motor finance background began in 2012 with Close Brothers, where my main duties were underwriting new applications and maintaining dealer and broker relationships. After a brief stint at Media Lease, a broker in the broadcast, live event and A/V sector as a credit manager, I joined the CV&S team in May 2021. Since then I have been attending various events and asset inspections to broaden my knowledge of all things Classic, Vintage and Sports car related, whilst also maintaining current and developing new broker relationships. If money was no object, my dream car would be an Aston Martin DB4 Vantage.
Cambridge & Counties bank are well-known for doing things differently. Our manual underwriting process, underpinned by our highly experienced team, means our customers always receive a tailored service that's truly first class.
Marrying a true passion for classic, vintage, and racing cars with our experience as a customer centric bank, we can confidently deliver a bespoke funding package that considers individual requirements, whether you are owning the asset for pleasure, investing for the future or adding to a collection.
Our detailed knowledge of the industry means we are not interested in being 'just another lender'. We are a sector partner, building close relationships with dealers, auction houses, insurance businesses as well as enthusiast clubs and associations. You won't see us advertise heavily but you will hear from friends, colleagues and acquaintances about the first-class service we deliver and the opportunity that we made happen for them.
All our clients get the reassurance that we assess every application as if it were our own. If we help you buy a classic, sports or vintage car, it's because we'd have bought it too!
We understand that classic, vintage, and racing cars are different. That's why our finance packages are as unique as your investment.
In financing your car through us, you're tapping into a depth of knowledge and understanding.
When you do business with us, we'll make sure it's in a way that works for you. We're always here to support you and when you get in touch, it will be with a member of our UK based team.
Our expert knowledge in this bespoke area of finance, combined with our passion and enthusiasm mean you get exceptional value for money.
Types of finance we offer
Purchase finance
Finance designed to purchase your car.
Equity release
Releasing the equity tied up in your classic, vintage, sports or supercar. 
Auction finance
Up front approved funding to allow you to bid at an auction with confidence. 
Refinance
Finance to either restructure your existing funding mid term or to replace an existing loan at the end of the term.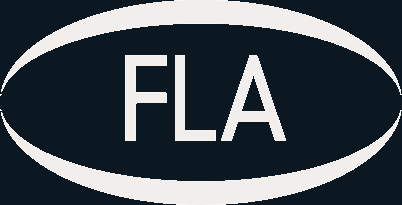 Members of the FLA for Asset Finance
We're proud of the way we do things. Our Finance & Leasing Association (FLA) membership shows our commitment to providing a standard of service that's governed by the FLA's Business Finance Code ('the Code'). The Code sets out the standards that FLA members will meet when providing asset finance to business customers including sole traders and high net worth individuals where the asset being financed is used for business purposes. The FLA is the leading trade body for the asset, consumer and motor finance sectors in the UK. They provide guidance and set the standard for businesses across the whole asset finance industry. In addition, if for any reason you're not happy with the service you receive from us, the FLA act as a professional, independent middle-man during the complaints process to ensure you get a fair outcome. You can rest assured that in choosing business finance from us, you've chosen a reputable source, covered under the Business Finance Code.
The Specialist Vehicle Trade Association
We are proud to be a founder partner to the Specialist Vehicle Trade Association (SVA). The SVA launched in May 2019 and is a sector wide trade association for the world of Rare, Collectible & Classic car businesses. The association has one aim, to bring together businesses large and small to mutual benefit. So whether a large multi-million pound trader or a specialist sole trader, the platform will provide a searchable business driver to aid you. In 2020 the entire SVA platform will be made available to Owners, Collectors & Enthusiasts to access every business listed on the site using our unique Alphabet and 'word search' feature and business rating platform.
Frequently Asked Questions
Usually 10-20% of the cost of the vehicle. The exact sum will depend on your financial situation and the car you are considering for finance.

Just talk to us, every car and customer is different and we like to tailor the loan to each case. Please contact us and we'd be delighted to help.
This is dependent on several factors including:
How much you want to borrow against the value of the car you are interested in purchasing or refinancing
The type of car it is
The length and structure of the agreement
The type of finance you choose
Your personal circumstances
If you'd like a quote, please contact us and we'd be delighted to help.
You can reduce your monthly payments in the following ways:
Increase the size of your deposit at the start of the agreement
Extend the term of the agreement.
Make the balloon payment as a lump sum at the end of the loan term.
Please note; by extending the term or deferring the balloon payment, you are likely to pay more interest over the term of the agreement. All of our agreements are bespoke for each customer. Please contact us and we'd be delighted to help.
A balloon payment is an element of deferred capital payable at the end of the loan. This reduces you monthly payments as you are paying less capital off the total loan. The amount of the balloon payment will be agreed at the start of the loan and is linked to the value of the car and predicted value at the end of the agreed term.
You should be aware that Balloon payments increase the interest cost of the loan as you are not reducing the capital balance fully so interest is charged on a higher capital balance. You will also need to pay this balloon payment before you have fully repaid the loan and are able to keep the car.
Like everything else we do each balloon agreed is bespoke to you and your car.
Of course. Please contact us for more information.
Yes, as soon as you have paid off the outstanding balance or settled your agreement early, the car is yours and you are able to sell it if you wish. Please note, whilst you are still making monthly payments for your finance, you are not legally entitled to sell the car.
Yes, the classic and sports car market is a global market and many valuable classic cars were only made in LHD we know this so are happy to fund cars where the steering wheel is on the wrong side.
We will perform the following checks:
Financial background including assessment of income and outgoings
Current business performance if self-employed, via Profit & Loss statements
Credit report with Experian
Vehicle checks
AML checks
As a responsible lender our focus is ensuring you are able to comfortably afford the proposed monthly payments over the life of the agreement. This may mean we need to ask for evidence of a number of things.
We will consider applications from High Net Worth Individuals (please see below for full definition) and SMEs, sole traders, partnerships, UK registered limited companies & UK registered Limited Liability partnerships purchasing the car for business purposes. All customers must be UK resident.
To qualify as a HNWI you must:
Have received a net income of at least £150,000, during the previous financial year i.e. the most recent financial year ending with 31st March (typically for a Pay As You Earn (PAYE) individual this equates to a salary of more than £265,000 a year Gross)
And/or have Net Assets of at least £500,000 over the same period, excluding the value of your primary residence or any loan secured on that residence, any rights under a qualifying contract of insurance or any benefit (e.g. in the form of a pension or otherwise) that you are entitled to at retirement or at the termination of the agreement with us
We aim to be as fast as possible. Once we have all of the information required, loans are typically underwritten within 2 working days. But larger and more complex requests can take longer.
This depends on a lot of factors, such as when the car is ready to collect, how complex the transaction is, how quickly you can return the signed docs typically we say 2 weeks from application to collection of the car is normal. It can be quicker it can be slower, our approvals are valid for 90 days to allow for delays in delivery etc.
Yes, subject to affordability and lending criteria, you must still be a HNWI or SMEs, sole traders, partnerships, UK registered limited companies & UK registered Limited Liability partnerships purchasing the car for business purposes.
Of course and minimum and maximum loan sizes still apply too.
Cambridge & Counties Bank is a unique partnership between two established and respected institutions - Trinity Hall, Cambridge & Cambridgeshire Local Government Pension Fund. You can find more information about our story here.
Get in touch with our team: