For us, banking goes beyond a simple transaction. Whether you're a first time customer, or long-term broker, our dedication to providing excellent customer service never wavers.
We strive to ensure every conversation is valued, unique and most importantly, heard. No robots or algorithms that make you feel like nobody is there to listen or understand. For us, it's about building strong relationships through mutual trust, understanding and respect, whether you are an employee, customer, or a business partner.
Owned by Trinity Hall, Cambridge and Cambridgeshire Local Government Pension Fund, we are the result of two well-respected institutions who joined together to create a responsible expert-banking specialist. Our main aim was to bring back all the great elements of a traditional bank, combining these with all the speed, efficiency and innovation of a contemporary lender. The result? A fast and flexible way to invest and grow with us, and safely save with us.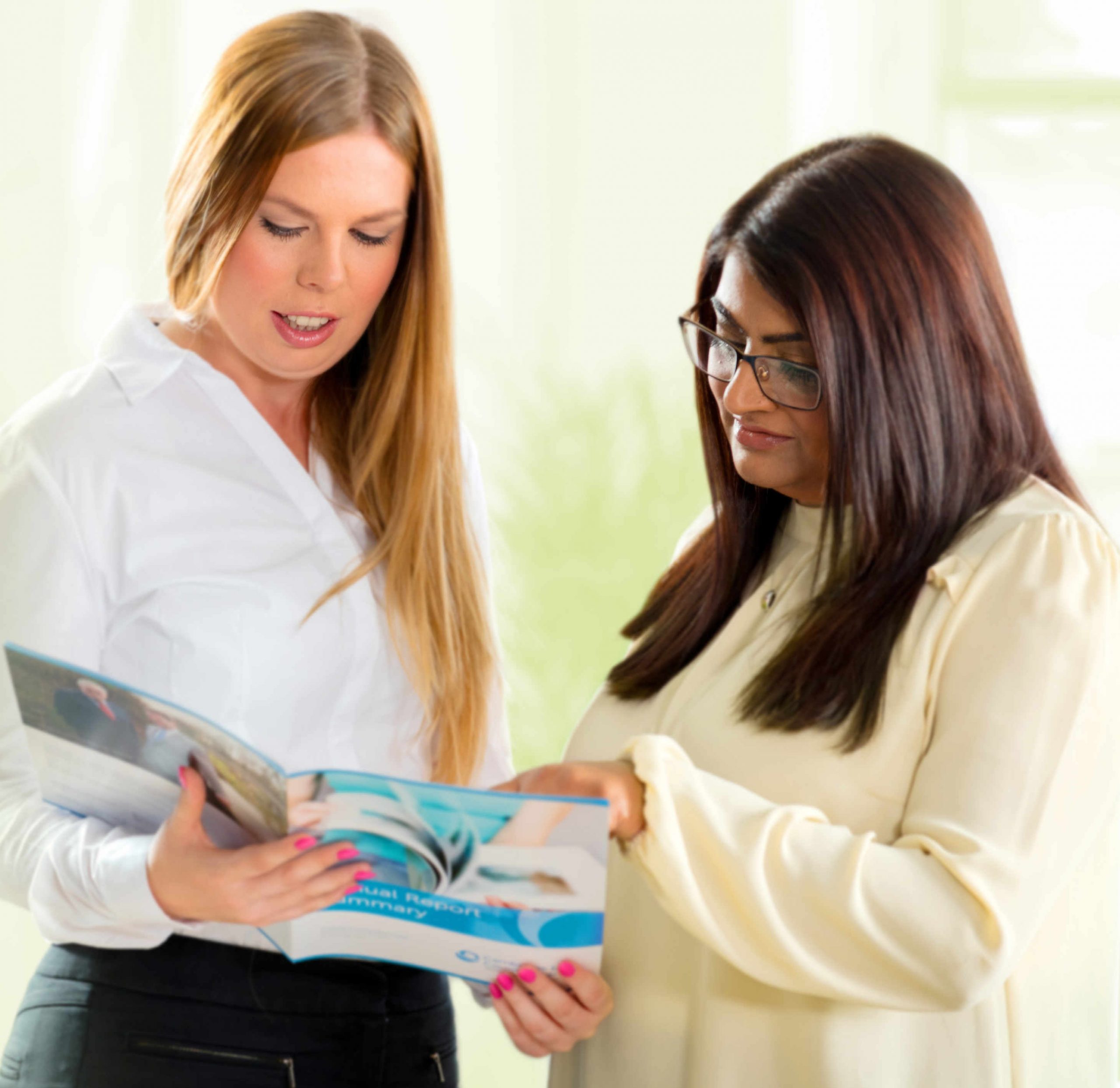 As a business, we understand the importance of our actions, and that's why we strive to be exemplary in all that we do, whether it's in business, our community, or the environment. We are thrilled that in 2023, our commitment and efforts have been officially recognised through our B Corp Certification!
The way we do business sets us apart from other banks and our board of directors have been appointed because of their experience, vision and values.
Learn more about our board and why their experience means they're the right team to lead Cambridge & Counties Bank.
Donald is a career banker having joined Bank of Scotland after graduating from university. He has held leadership roles at Lloyds Banking Group, Virgin Money and Co-operative Bank. Experience gained in corporate and transactional banking led Donald to specialise in SME banking with customers that he believes are the backbone of the UK economy. Managing Director positions in distribution, operations, risk management and strategy culminated in his appointment as Chief Executive Officer for Cambridge & Counties Bank in November 2020.
Andrea joined Cambridge & Counties Bank as CFO and Board member in 2017, prior to which she held similar roles at a start-up challenger and USS Ltd. Andrea qualified as a chartered accountant with KPMG before moving into financial services and has 20 years' experience ranging from banking licence application, acquisition, and integrations through to strategy development. Andrea has a proven track record from her executive leadership roles with Lloyds Banking Group, Bank of Scotland, and National Australia group. Previously, she has also served as a Non-Executive Director and Deputy Chair for a large NHS Foundation Trust.
Andrea is passionate about motivating teams to ensure that the Finance & Treasury functions are valued and trusted business partners at the heart of the business.
Mike joined Cambridge & Counties Bank in January 2020, before which he was the CRO for 7 years at Brown Shipley & Co Ltd. With nearly 40 years' experience in Financial Services working across all the risk categories, Mike has spent most of his career within banking and lending, helping ensure firms have the appropriate risk and control environment.
At Cambridge & Counties Bank, he is responsible for the management and oversight of the Bank's credit risk and control framework which also includes helping the Bank meet its regulatory obligations, as well as its legal and company secretarial accountabilities. Mike also oversees the bank's approach to climate change, which is part of the broader environmental, social and governance activities.
He's passionate about ensuring the broader Risk Management team provide the appropriate support to the Bank, allowing it to continue to grow securely.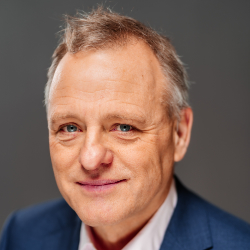 Patrick joined Cambridge & Counties Bank as Non-Executive director in June 2021, taking responsibility as Chair of Audit from September. He was appointed Chairman of the Bank in October 2022.
Patrick's executive career spans over 30 years with PwC, where his primary focus was on strategy, performance improvement as well as all things regulatory within the financial services and insurance sectors. During this time, he was the lead in major transformational programmes and worked with large financial institutions to set strategy and transform performance.
Over the last 9 years, Patrick has spent his time as non-executive director and freelance consultant for a number of financial and non-financial services organisations. He is currently on the Board as Chair of the Audit and Risk Committee at Brunel Pensions Partnership, is a Commissioner of Historic England and Chair of its Audit and Risk Committee. He is also Chair of the Cornwall College Group.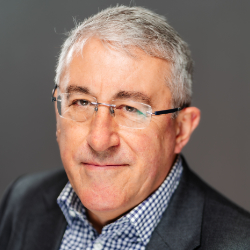 Caroline has over 30 years' experience in financial services, specialising in marketing and customer experience in both the UK and US. After a decade as Marketing Director of the Legal & General Group, Caroline progressed to become one of the first Customer Experience Directors within the UK Insurance sector. She has since led customer driven change programmes across a range of other organisations in the public and private sectors. Caroline has held several Non-Executive Director positions in the financial services industry and public sector over the past fifteen years. She is currently on the Board of Lifesight Ltd (the Trustee for Willis Towers Watson's Master Trust pension scheme) as Chair of the Discretions Committee and also on the Board of Alzheimer's Society as Chair of the Policy, Research and Communications Committee.
Tim is the shareholder representative of Trinity Hall, Cambridge where he has been Bursar since March 2020. Prior to that, he was Bursar of Corpus Christi College, Cambridge for seven years.
He has 26 years' banking experience, mainly at Schroders and Citigroup, where he led the Equity Capital Markets Group for Europe, the Middle East and Africa. Tim's speciality for 20 years was in financial institutions where he oversaw Citigroup's equity underwriting activity, recapitalising a wide range of European banks in the aftermath of the global financial crisis. He is also the Treasurer of Gates Cambridge, the charity founded by the Bill and Melinda Gates Foundation, to support outstanding graduate students' study at Cambridge University.
Mike joined Cambridge & Counties Bank as non-executive director in August 2022 and was appointed Chair of the Audit Committee in October.
Starting his executive career in 1984 at a predecessor firm of KPMG, Mike became a partner in 1996 specialising in retail, commercial and wholesale banking, wealth management, leasing and asset finance. During this period, Mike led multi-disciplinary teams delivering assurance, regulatory and capital markets in these sectors, as well as acting as Reporting Accountant on several Bank IPOs. He also acted as Interim CFO (on secondment) at Gerrard Plc, the UK's largest private client stockbroker. Mike retired from KPMG in 2020.
Since 2017, Mike has been the Finance & Operations Committee Chair and Trustee at the Design Museum, responsible for overseeing Finance, IT, Facilities and HR. Mike also consults as a risk and assurance expert.
With over 25 years of experience in banking as a risk management specialist, Elizabeth has spent 15 years in credit risk covering corporates and financial institutions at Deutsche Bank in the UK. Subsequent to this, Elizabeth held a number of senior and executive roles in commercial, retail and private banking at RBS/NatWest.
Appointed to the Cambridge & Counties Bank Board of Directors in May 2023 as chair of Risk & Compliance Committee, Elizabeth also holds Non-Executive Director roles at Melton Building Society and its subsidiary Nexa Finance Limited. She sits as an external expert member of the Audit & Risk Committee at Samaritans and is also a qualified coach and therapeutic counsellor.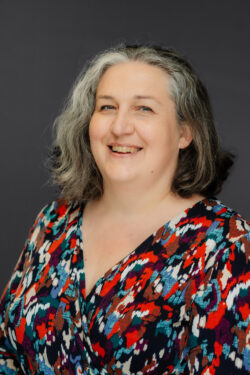 Michele is an experienced non-executive director and currently Chair of the Board at Connexus Homes Limited. She joined the Cambridge & Counties Bank Board in April 2023 and previously was Senior Independent Director and Chair of Board Committees at the Marsden Building Society, The Ombudsman Service Limited and Blackpool Teaching Hospitals NHS Foundation Trust. Her executive career spans both private and public sectors; including senior roles within higher education, food and drink, luxury consumer goods, manufacturing, and retailing.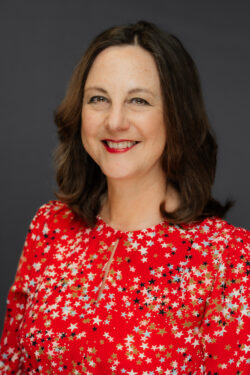 Officially B Corp Certified
2022 Annual Results announced with 54% increase in pre-tax profit vs. 2021
British Business Bank agrees £100m ENABLE Guarantee
Patrick Newberry appointed as Chairman 
We celebrate our 10th anniversary
200th staff member joined the team
Commended for 'Best Service from a Commercial Mortgage Provider' and 'Best Service from an Asset Based Finance Provider' at the Business Moneyfacts Awards.
Winners of the "Green Award" by Investors in the Environment for the 7th consecutive year
£1 billion in customer deposits achieved
Awarded Carbon Neutral Plus status for the period 2019/2020
2020 Annual Results announced with near 40% rise in gross new lending
Donald Kerr appointed as new Chief Executive Officer
Tina Hayton-Banks appointed as new Chief Operating Officer
Our CFO, Andrea Hodgson, is recognised in Finance Monthly's CFO Awards 2020
Highly Commended for "Best Business Fixed Account Provider" at the Business Moneyfacts Awards 2020
Winners of the "Green Award" by Investors in the Environment for the 5th consecutive year
Highly Commended in the 'Best Charity Fixed Rate Bond Provider' at the Savings Champion Awards 2020
Highly Commended in the 'Best Business Fixed Rate Bond Provider' at the Savings Champion Awards 2020
Further expansion in Scotland with the appointment of Area Director
Holiday lets product launched
6th Annual Broker Celebratory Dinner held at Kilworth House Hotel
Annual results: PBT £27.9m for financial year 2018
Patron member of the National Association of Commercial Finance Brokers
100 mile staff charity walk, raising over £7k
Head office refurbishment complete
Balance sheet hits a landmark £1bn
Highly Commended for 'Best Business Fixed Account Provider' at the Business Moneyfacts Awards 2019
Won the 'Green Award' at the Investors in the Environment Awards 2019
15 staff volunteers helped decorate the City Retreat centre in partnership with Leicestershire Cares
Hosted a ball raising £15,000 for LOROS
Leicester HQ office refurbishment begins
Hosted an evening showcasing the works of Lancelot Ribeiro at the New Walk Museum
Highly Commended for 'Best Fixed Rate Bond Provider' at the Business Moneyfacts Awards 2018
Record growth reported with a Profit Before Tax of £24.4m for financial year 2017
Signed the 'Enable Guarantee' with the British Business Bank
Won 'Best Business Variable Rate Provider' at the Business Moneyfacts Awards 2017
Record growth reported with a Profit Before Tax of £18.1m
Double winners at Investors in the Environment's annual awards
Won 'Best Charity Account Provider' at the Savings Champion Awards 2017
Largest loan completed to date at £7.7m for City Edge, Birmingham
Company Registered Address changed to head office in Leicester
10,000th Savings account opened
Asset Finance win New Challenger of the Year, 2016 in the Leasing World Awards
Simon Moore appointed Chairman
Charity cycle from Lands End to Leicester raising close to £6,000
£500m of lending achieved
Double winners at iiE Environmental Awards
Birmingham office opened
100th staff member joined the team
£1,000 donation to Nottingham's QMC neonatal unit
£350m of lending achieved
£400m in customer deposits milestone achieved
Graduate programme launched
£250m of lending achieved
Internship programme launched
50th staff member joined the team
£100m of lending achieved
Bank becomes profitable after 13 months
First fixed rate bond account opened
First notice savings account opened
Cambridge office opened
Leicester office opened
Cambridge & Counties Bank launched
Our people sit at the very heart of our business and are a crucial part of our success. We take the time to recognise and develop the talents and expertise of our people, who are all proud to be part of a growing and successful business. We've come a long way since 2012 and are still going strong. Make a difference, be part of our journey
Frequently Asked Questions
Cambridge & Counties Bank is owned by Trinity Hall, Cambridge, and Cambridgeshire Local Government Pension Fund.
Cambridge & Counties Bank is an authorised UK bank which focuses on providing financial products to small and medium sized enterprises (SMEs). We fund our loans using customer deposits. As we do not borrow money from the wholesale markets we do not require a credit rating.
We are a member of the Financial Services Compensation Scheme (FSCS) which protects the deposits of small to medium sized businesses which meet the FSCS criteria; full details of which can be found at www.fscs.org.uk.
Both the management of the Bank and the owners have a conservative approach to risk management and the bank holds levels of capital and liquidity in excess of all regulatory requirements. Our primary banking responsibility to be to protect our depositors.
Full details of our financial performance including our capital ratios can be found in our statutory accounts which are available by request. We publish a summary of our annual accounts, which can be found here.
Cambridge & Counties Bank is authorised by the Prudential Regulation Authority (PRA) and is regulated by the Prudential Regulation Authority and the Financial Conduct Authority (FCA).
The PRA is part of the Bank of England and has a primary responsibility to ensure the safety and soundness of the bank and other financial institutions which it regulates. More information on the PRA can be found here.
The FCA reports to the Treasury and their aim is to protect consumers, ensure the industry remains stable and promotes healthy competition between financial services providers. More information about the FCA can be found on their website at: www.fca.org.uk.
We operate a simple, traditional banking model where we take in savings from organisations and lend funds to small and medium sized businesses. We don't invest in areas such as the stock market and the majority of the cash that we hold over and above what we lend is held with the Bank of England.
In terms of who we lend to, our focus is on ensuring we are lending to established, financially stable, good quality businesses based in the UK. We do not lend to high risk businesses, nor to those involved in the arms industry or other industry sectors which do not meet our traditional lending criteria. Our typical lending is to businesses in our key regions, where we have Business Development Managers on the ground that know those areas. We lend to commercial owner occupiers in sectors such as manufacturing and also to residential and commercial property investors. We also offer Asset Finance secured on items critical to the business operation such as plant machinery.
Our owners, a Cambridge University College and a Local Government Pension Fund, have a prudent approach to any risk which includes reputational risk arising from any organisation we lend to.
Annual results
Read about how we're doing and the progress we're making.
Awards, sponsorship
& partners
Take a look at the awards we've won, as well as the sponsorship and partnerships that we have developed
Our
commitments
See our commitments to you, our environment and the community.
We want to make a difference by supporting our community and local charities within it. Learn more about the work we do with charities.