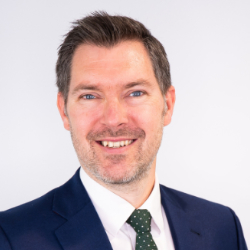 Director Classic Car Finance
This year's Autosport International show was a fantastic showcase of all things motorsport with large displays from Ginetta, Ferrari, Porsche, F1 and WRC.
As you would expect, there was plenty of opportunity for a motorsport enthusiast to spend a lot of money, including the chance to race in a wide variety of series' as well as the recently launched W Series intended for female drivers and the Series Elite aimed at "middle aged" drivers. Cambridge & Counties Bank provided racing car finance for the First Series Elite Jaguar SVO Project 8 car that was officially unveiled at 10am on Thursday 10th January. We were at their stand to offer our support, as well as admire what is a truly beautiful car that is ready for the race series starting later this year.
Also making their debut at Autosport International were our friends from Silverstone Auctions who had an impressive array of cars. The collection included a number of popular vintage mini's, which now command prices in the region of £40-50k, a rare 2015 Volkswagen XL1 built in low volumes at the behest of the then VW chairman that can deliver up to 300mpg, our CEO's favorite; a 1972 MGB GT offered at no reserve and my personal favourite; a 2005 Mercedes Benz SLR McLaren available for a "bargain" £160-180k guide price. For those who have an interest outside of cars, also on show was a variety of modern, vintage and retro watches alongside other memorabilia.
It was also great to see an entire area dedicated to automotive and motorsport education, with stands from many universities and colleges including the highly respected Coventry University. This is something that we are extremely passionate about, as demonstrated by our support of apprenticeships at the Heritage Skills academy run by the Federation of British Historic Vehicle Clubs (FBHVC).
Overall a thoroughly enjoyable day, meeting existing contacts, new clients and fellow petrol heads. Well worth a visit if you have an interest in motorsport!