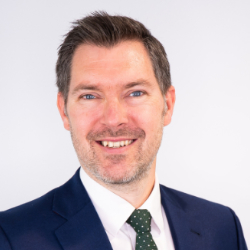 Director Classic Car Finance
Having only been once before, Festival of Speed (FoS) felt familiar, I actually managed to park in the correct car park this year and enjoyed the shuttle to the designated enclosure rather than wandering aimlessly through the main entrance.
The day started well, in the car park there was a road legal Group C race car, that must turn heads if it ever burbles down the local high street! Parked right next door was the new Lotus Emira, even in a personally unappealing white, it is still clearly a pretty car. I'm fairly sure that if it lives up to expectations it will sell like the proverbial "hot cakes" and help transform Lotus once and for all.
FOS is an immense event, and it definitely can't be done in one day. To see everything, you need two days minimum, because if you focus on the exhibits, you will miss the track action and if you focus on the track action you will miss the exhibits.
Given we only had the day, we had to choose what we wanted to see. As we are into our 5th year of funding a wide range of cars, I had been asked to go and look at a couple of cars in the Bonhams Auction that a customer was interested in bidding on, but was unable to attend Goodwood themselves. This year's auction had the usual mix of classic, vintage and sports cars, topped by a recent F1 car. Well worth looking around, however, the £50 entrance/cost of the catalogue was the steepest I had ever seen.
The star cars for me were on the Cartier Style De Luxe lawn, where some of world's finest cars were displayed close to the main Goodwood House. This year's highlights included, several McLaren F1's including a rare prototype, and a Ferrari F50 and 288 GTO and a very rare and consequently highly valued Ferrari 250 GT LWB Tour de France.
For fans of the more modern car, the Supercar paddock had some very impressive machinery, including the much-delayed Mercedes AMG One, Maserati MC 20 Spider (very pretty indeed), the best-looking McLaren Speedtail I've seen in a very shiny reddy/orange colour and the new Artura the most affordable McLaren!
In every direction I turned, I found something special, like the two ultra-rare Pagani special editions parked outside a hospitality pavilion, or new launches of more mainstream cars like the Polestar Roadster or AMG Vision.
We didn't really make it up to the paddock this year, which is where you will find all the cars that are going up the hill, well worth a visit, but busy.
Overall, another thoroughly enjoyable visit to the Goodwood Estate, even though I took it relatively easy this year, I still clocked up at least 13,000 steps, so I didn't feel too bad indulging in one of the many food stands dotted around. FOS is a great event that has something for everyone and even caters for the little ones at a dedicated zone near the start-line, maybe next year I might even make it a two-day affair!