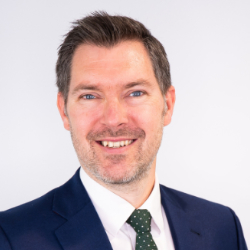 Director Classic Car Finance
There's no better way to kick start the classic car event calendar than at the Goodwood Members' Meeting.
Returning to its traditional early spring slot this year, it signals the start of the classic motoring "season" that runs all the way to the Revival Meeting towards the end of September.
This show is one of the few in the world where you can be walking around the track and casually see a McLaren F1 parked next to a 1960s Mustang, and a 21st Century Golf R on the other side.
The morning dawned bright and beautiful, and as always there was a fantastic line up of cars taking to the track. Having now been involved in the classic race car scene for 4 years, it was exciting to see plenty of our customers racing their cars in the events, many of which we have been delighted to fund.
The Members' Meeting is similar to Revival, but much more relaxed and informal. It operates a 4-house system, and every fellow and member is assigned a house, everyone can then participate in activities around the racing to earn points to win the overall event. There was tug-o-war, laser clay shooting, and I even managed to secure a few points in the axe throwing event.
I am always thrilled by how close you can get to the action at Goodwood, in many areas you are only a few feet away from the cars going full throttle around the track, I bet there aren't many other places in the world you can do that.
The highlights for me were the F1, V10 era, demonstration laps. They truly are magnificent sounding machines and for me the aural impact is so much a part of it. I don't think that 2022 F1 is quite as extraordinary of an experience.
The other highlight was the 1980s Porsche 956 and 962 Group C demonstration at the end of the day, held in the gorgeous dusk light. Epic machines, and although it was only V6 turbos, the setting and weather really made it an experience to remember.
Goodwood really know how to put on an event, as everything is put together so spectacularly. At the end of the day, as we were trying to find something different to eat for supper, we discovered a hall that they had converted into a baronial dining hall. It had wood lined walls, shields hung from the ceiling, and a band playing. It was impressive to say the least.
Whilst you must be a member or a fellow to attend Members' Meeting, this cost is modest as are the entry tickets, so if you get the chance, I really can't recommend this event enough.
I'm already counting down the 12 months until the next edition!