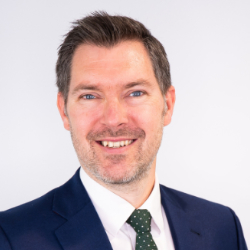 Director Classic Car Finance
London Classic Car Show (LCCS) 2020 was held in February in the historic exhibition hall at Olympia in Central London.
It had an exciting variety of cars and many high-profile dealers. In the space of a month, the entire world changed!
Consequently 2021's version was held in the grounds of Syon Park, in West London, which allowed me to drive down from the Midlands, rather than plot my way across central London using public transport.
The atmosphere was different this year, given it was outside, and the weather was warm and dry, it had the feel of a large garden party or large village green motorshow.
Everyone was relaxed and enjoying the freedom to be around like-minded souls and wonderful cars.
My favourites included:
A 1930s Bentley Special, that had incredibly sculpted wings, fenders, enclosed rear wheels (spats), and the rear numberplate was behind a pane of glass. It was a symbol of a time when cars were designed by pen and built by hand in low volumes. It was bonkers by today's standards but represented human flair, ingenuity, passion, and soul.

A tool room copy of a Ford GT40 by Superformance, in the iconic Gulf Racing colours. While the original is rare and can fetch millions, this replica had all the flairs and features of the 1960s Ford GT40 that hurtled around Le Mans, but for a fraction of the cost. Only the meticulous will be able to tell the difference.

1980s Ferrari 308 GTB, converted to electric running. Similar to a Tesla, for a similar price tag, but it actually drives and runs better than the original. If you want to see it in action you will find in on YouTube. If I had to switch to electric, then this is the way to go for me!
On top of these picks there were the usual selection of classic cars you would expect, including icons like the Mercedes 300SL, Lamborghini Countach, Mercedes 280SL Pagoda, Ferrari F40 and a display of Jaguar E Types to celebrate the car's 60th Birthday.
Overall, it was a lovely day out. The weather was merciful, and it was a nice and relaxed good value event, with plenty of food and drink options so you could make a day out of it with the whole family.
All things being equal, we will be back next year - who knows where the venue will be then?