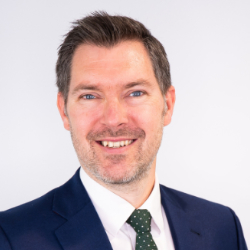 Director Classic Car Finance
As a car fanatic, what do you do when every event in the calendar has been postponed due to the COVID-19 pandemic?
You longingly wait for the London Concours of course. Proudly billing itself as the first major automotive event to take place since February, oh, how I looked forward to this two-day extravaganza, in what was my first attendance to the London Concours.
Getting to the venue was a surreal experience, compared to the London I knew six months ago, the train ride there was a lot quieter and near deserted. However, once at the venue, situated near Finsbury Square in the heart of the city, you would never have guessed there was anything amiss and it is a credit to the organisers and attendees that this was possible. It was delightfully relaxed, with some of the finest cars present and clients and contacts mingling happily with a glass of chilled Veuve Clicquot at hand.
For the first day of the event, it upheld the stereotype of a typical British summer with relentless torrential rain throughout the day. That wasn't going to ruin it for anyone though, with classic English stoicism the day was still a great success. I, luckily, also accepted an invite from one of our valued partners to attend the following day and the weather turned out to be the complete opposite, with good levels of sunshine and temperatures in the mid-twenties.
As I wasn't hosting, I had the opportunity to explore the variety of cars on display, my personal favourites included:
• A stunning Lamborghini Miura, resplendent in its orange paint. A beautiful car, but not actually as much of a pleasure to drive as it is to look at.
• An uber rare Porsche 935 race car, covered in carbon fibre and looking very purposeful.
• Not one, not two, but eight Ferrari Dinos in a multitude of colours and styles. In my opinion, it's one of the best looking cars of all time and has aged wonderfully, the inspiration for subsequent Ferraris is clear to see.
• An Aston Martin One-77, not something you see every day, largely down to its in excess of £1m price tag, but a stunning piece of modern design and performance.
• A stunning Aston Martin V8 Vantage X Pack from the 80's. In dark blue with cream leather interior, this car just gets better and better with age, and whilst evidently potent would be so nice to just pootle around the country lanes near you.
• Last, but far from least, the show winning Ferrari 330 GTS in ubiquitous Ferrari Red, a fabulous car, that would be perfect for that European road trip to the south of France or Lake Como.
This was just a small selection of cars available that day, there was something for everyone. From the American Hot Rods that drag raced down Pendine Sands, to modern supercars that are relatively common sights on our roads, and exotics that run well into seven figures, and most things in between.
With my hosts confirming that Thursday was significantly busier than its comparable day last year, I hope this is evidence that there is plenty of life left in the classic car enthusiast events like this. Fingers crossed that when it runs again in June 2021, the disruption of 2020 will be a distant memory.
Overall, it was a thoroughly enjoyable event and I look forward to returning next year. A special thanks to my warm hosts Jonathan Franklin Cars and Moss Automotive.