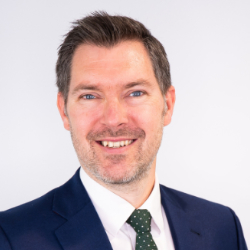 Director Classic Car Finance
Tuesday the 8th of June has been a highly anticipated date for some time, and like any outdoor event in the UK, it involved crossing my fingers and praying for some good weather.
Luckily on the day, all worries dissipated, as we experienced one of the sunniest days of the year, and like most Englishman, I was on the verge of complaining it was too hot to be dressed in trousers and jacket!
The London Concours event itself was wonderful, in what can only be described as a green oasis in the heart of the city of London. People were happy, relaxed and enjoying their freedom, and most importantly the cars on display.
There were over 100 assembled cars at the show, and it ranged from the tiny and affordable 1973 Fiat 500 - with a picnic hamper strapped to its boot- how cool? To a Pagani Zonda and Ferrari 250 GT SWB, both worth millions of pounds.
So many of the cars in attendance have transcended their primary purpose, and are as much artistic installations as they are tools to get from A to B, and indeed, the Ferrari 250 has been formally recognised as art.
This year marked the 60th Anniversary of the launch of the Jaguar E Type, the icon of the classic car world, even those who have no interest in cars would still be able to identify it. To celebrate, the organisers had curated a fine collection of the some of the best examples of the car, including the legendary Cut 7 race car, a lovely Series III convertible, and a low drag coupe.
At the other end of the scale, there was a display of cars from the 200mph club, including; the iconic post cars of the Ferrari F40; the F50 from the 90s' arcade game Outrun; a Pagani Zonda, hand built with an artisans eye, and the current speed king Bugatti Chiron capable of over 400kph.  All absolutely jaw-dropping.
Unfortunately, I wasn't able to see every single car there, as I met up with contacts and played host to our valued customers and guests. However, the feedback from said customers has been delightful, as they universally enjoyed it.
We will be back next year, and the beauty of events such as London Concours, is you can go each year and the cars and exhibitors change, so whilst the venue may become familiar the day is always different.
Many thanks to our clients and guests for joining us, and fingers crossed next year the weather will be just as beautiful. Champagne chilled and ready, perhaps we will see you there.