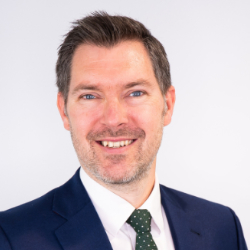 Director Classic Car Finance
This is fast becoming a favourite event of mine, located in the heart of the City of London, a short walk from Old Gate or Moorgate Tube Station, it is so well hidden you would never know this oasis of green lies behind non-descript office blocks.
Once on the lush turf it becomes a delightful summer garden party (so long as the British weather plays its part, which it does not always do, as last year it bucketed it down on the first day in the middle of June!).
This is a car lover and enthusiast's dream event, it's all about the car, there are limited or no "luxury" hanger on's, you can't buy a helicopter or charter a jet or acquire a new Panama hat, whilst there is nothing wrong with the events that you can do this at. It's really nice for this event to be near solely focused on the car (there is one watch stand, but they are an event partner and it's a very special watch in Breguet).
This year the weather gods were shining and there were some exceptional cars on display, the star car for me had to be the North American Racing Team (NART) Yellow Ferrari 250 SWB due to go to auction in September with Gooding & Co, very sensibly guided at £6-8m a fabulous road legal car coming out of strong ownership, a potential bargain if it sells at the bottom end of the range! All relative of course!
Other highlights included Lotus' new Eletre SUV, a very "sharp" looking all electric SUV, strong Lamborghini Urus tones about it, but a good-looking car nevertheless. Nicholas Mee had a lovely DB6 convertible on their stand in classic Aston Martin silver colours, and what a gloriously stylish way to potter around the UK's country lanes on a fine summer's day. Its rather shining star was eclipsed by its next-door neighbour the Aston Martin DB4GT, in Sea Green with House of Commons Green interior, this was a gorgeous car that rightly values well in excess of £2m. Very very cool.
Following on the summer theme, there was a collection of Italian spiders that would be perfect for cruising the south of France Riveria or even the more local Jurassic coast! The special cars included a Maserati 3500 Vignale spider, Ferrari 275 GTS, a genuine 365 Daytona Spyder and a rare Fiat Dino spider.
No collection of cars these days would be complete without some modern representation and the usual suspects were present, including the F40, F50, XJ220 and Enzo. There was also a nice collection of Mercedes running from the 300SL from the late 50's all the way through the 2010 SLS whose gullwing doors hark back 60 years and will surely ensure its place in the classic car line up in the future.
When all this is coupled with fine hospitality and good company, I thoroughly enjoyed the day and I hope my guests did too a great event that is now a staple in my diary each year. Highly recommended.