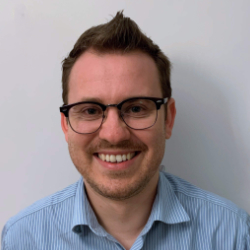 Business Development Officer
We asked Mitchell Reavell, Business Development Officer for Classic, Vintage and Sports car Finance what he would buy if he had £1 million pounds to spend on cars.
The only rule is that you need one daily driver and one "family" car.
Most of you would jump at the chance to complete the challenge I was set which at first glance seems easy, fun and likely to get the cogs in your brain spinning. My task was to fill my "dream garage" with any cars of my choice but, must include a "daily driver" and a "family car" with a budget of £1m. I mean, where do I even start?? Do I go classic, vintage, modern, race, comfortable to drive, nostalgic? The list is endless. Not only that do I choose a few expensive cars or fill my garage to the brim with lots of different types, makes and models.
Well, after much deliberation and long lists of my favourite cars, I managed to whittle them down to the following:
First things first, the daily driver. My thought was that it needs to be relatively modern and reliable. However, the most important thing to me is to enjoy it, bearing in mind that this is the car that I would potentially be driving for the majority of the time. Ever since I was young, I've always dreamed of an Aston Martin and my choice would be a V8 Vantage. You could pick up a 2018 one with modest miles for £90k.
£910k left.
The family car was probably the easiest choice, and I've selected the New Land Rover Defender 110. £60k should be enough one of those. £850k to go.
For a bit of modern fun, it's got to be a Ferrari and the 458 to be exact. Of course, it must be a Spider although with our infamous British weather, it's unlikely that I'd get to enjoy many days with the roof down and therefore, I'd have to make the most of it whilst I can. £160k should be just enough with a bit of bargaining. £690k remaining.
Next up, the best of British with an E type Jaguar. £100k should buy me a Series 2 Roadster. £590k to go.
A dream car garage would not be complete without a classic Aston Martin, the brand synonymous with James Bond. A DB4 Vantage would be my personal choice and I should be able to get a good one for £350k. The funds are depleting fast now, only £240k to go!
Next, I'm heading over to Europe for a good old bit of German Engineering. A Porsche 911 (991) Carrera is my choice and after a quick scout on the internet, I've managed to find one for £80k. I'll take that, thank you very much. £160k remaining.
Back to Aston Martin again (I think you can see a pattern forming here). This time it's a last of the line DB9 V12 Volante. I've seen one going for £90k, so I'll take that too. Last £70k to go.
My mind is truly and utterly boggled! What to spend my last £70k on? Right, I'm heading back over to Germany for a nicely run in V10, Audi R8 Spyder.
Now that my fantasy £1m has run out, I'm wondering how you would spend yours. There are so many cars I could have gone with, and I am sure if you asked me tomorrow, my list would be completely different.
Anyway, daydream over, now back to the day job!
What would you choose? Let us know! We might even be able to finance your dream cars for you.
Email: [email protected]
Call: 0116 366 0800