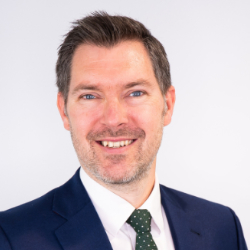 Director Classic Car Finance
We asked our Director of Classic, Vintage and Sports car Finance, what he would buy if he had £1 million pounds to spend on cars.
The only rule is that you need one daily driver and one "family" car.
"Wow, I love a good daydream! So, let's get the easy ones out of the way first. The daily driver and the family car.
For a daily driver it needs to be reasonably modern and able to handle periods of inactivity whilst still being reliable with the ability to handle decent journeys too. However with my classic car head on, it can't be something that will depreciate like a stone either. So, my daily driver would have to be German (I seem to have a thing for British cars, but they tend to be slightly more unreliable) so I will spend c£70k on a Porsche 911 (991) Carrera S or 4S, which should get me a nice one. I still have £930,000 left!
Family car - easy, Landrover Discovery HSE, £60k should be plenty for that. £870k left to have some proper fun with.
I love the Aston Martin DB4 and DB5, but both are really too small for my frame, so a nice DB6 would be on the list and £350k should be plenty for a good one. £530k left.
Next, would be a Ferrari, no garage would be complete without the prancing horse, for summer motoring. For me the 458 is great value, and comes with their screaming naturally aspirated V8, would have to be a spider of course and £160k should do it. £370k left.
Back to Aston Martin again and 1976 Aston Martin V Series 3 to be precise, there is one for sale currently at £80k, I will take it thanks! Uber cool way to potter about. £290k left.
Another Aston Martin again 2009 DBS, £90k, screaming V12, sleek ageless looks, and good whiff of James Bond about it!!  What's not to like. £200k left
Got me properly thinking now, still so many cars I like but not a huge amount of money left, what to do, spend it on one nice one or get some good examples of more affordable classics.
I will start with more family transport, if a Ferrari is a must then for any Englishman a Rolls Royce really ought to feature in the collection. I think a 1960's Rolls Royce Silver Cloud II or III would be a very fine way to travel as a family and relatively inexpensive to acquire, thinking £50k should be enough. Still leaves me £150k left.
How about another Ferrari, for a man of my vintage, Magnum PI was pretty iconic and therefore a 308 GTS would be a classic Ferrari to have, its not the best drive, but it is quite pretty, good value, and very very cool. £70k should be enough. Only £80k left.
It's the 60th Anniversary of the iconic Jaguar E Type, once described as the prettiest car ever made by the great Enzo Ferrari, and £80k should allow me to get a nice Series III V12 Roadster.
I have spent my imaginary £1m and many cars missing, such as the Ferrari 575 or 599 or even an F12, Jaguar XK150S, Mercedes 280SL Pagoda, a 1970's Porsche. However, there would be nothing to stop me selling/replacing some of these over time for other cars I would love to experience. I have also paid no attention to a) storing them somewhere or b) maintenance and running costs.
It was a dream after all…