Internal combustion engines and the strong growth of classic cars post 2030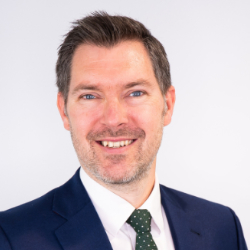 Director Classic, Vintage, & Sports Car Finance
Despite significant economic and political headwinds in 2022, the market for specialist, high-value cars remained very strong last year – part of a longer-term trend seen prior to Covid-19 and in 2020 and 2021.
There will be some allowances, such as around hybrids. In addition, the European Union recently created a carve out, following sustained pressure from German and Italian car industries, to allow the production of cars that will run on so called E Fuels - which could be great news for all petrol heads out there.
E Fuel, short for Electro Fuel, is a new industry development currently being spearheaded by a handful of firms, including Porsche. The process, which involves using captured carbon dioxide or monoxide mixed with hydrogen, aims to remove more carbon in the production process than is released in the burning.
While it is very early days, there is a high degree of excitement around E Fuel, which is seen by many as a possible replacement for petrol but with potentially little adaptation needed in many engines and marques, including classic and sports cars.
Indeed, we have seen some record sales over the past 12 months and expect the market to maintain its strength in 2023, particularly the top half of the market, which should remain robust, with prices either stable or appreciating.
Looking farther ahead, a potential threat to market growth and buyer demand could be the ban on the sales of cars with internal combustion engines (ICEs) on 1st January 2030. This is, in some ways, a momentous historical moment given the profound role that ICEs have played over the past century. Nonetheless, post-2030 only new vehicles that are 'fully zero emission at the tailpipe' will be on sale.
Notwithstanding industry developments and the move to electric vehicles post-2030, it is very important to remember that the ban on ICEs is on the sale of new cars only. Vehicles made the year before and for decades prior will still be entirely legal. As such, we are very likely to hear the sounds of not just of 'standard' ICE vehicles but also classics such as Aston Martin DB6s and Jaguar E-Types for decades to come.
The huge fan base and highly desirable nature of vintage, classic and sports cars, which has been growing not shrinking for many years now, underscores the strong, long-term demand for these assets, many of which are seen as works of art and manufacturing showpieces more than vehicles per se.
In sharp contrast to the doomsayers, I believe values will continue to rise – having an ICE, indeed, could even add further value and cachet over time. Even if the price of carbon-based fuels increases, classic car owners tend to be, by definition, slightly wealthier and/or don't drive as many miles as normal car owners, so most will be happy to absorb higher costs.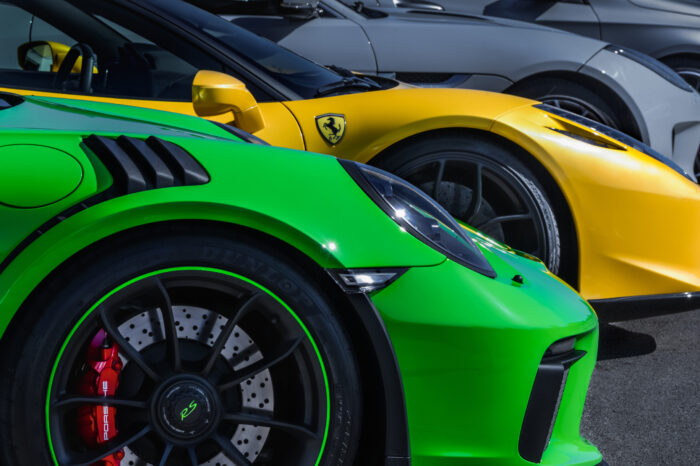 I would expect that driving a petrol car will be legal until at least 2050, though likely to get increasingly expensive. One key question is how long petrol will remain on sale at local petrol stations following the ban. At the moment, this is hard to gauge but given the significant volume of vehicles which will remain in use, then a high degree of accessibility is fully expected.
It is also worth stating that the market for electric vehicles, which remain far more expensive than ICE alternatives, continues to face challenges, most notably around battery efficiencies, the need for rare (and expensive) metals, charging systems, and engine life expectancies.
Hydrogen-powered engines, being developed by many stakeholders who see it as a far greener alternative to electric, could also become a far more competitive consideration before 2030.
For the time being, recent activity at auction houses and showrooms indicates that demand for classics and sports cars remains high. Modern classics such as the Ferrari 458 and F40 are reaching record highs.
Cambridge & Counties Bank itself had a record year in 2022 in terms of our classic, vintage and sports car financing business. Dedicated finance for the purchase of classic cars and sports vehicles through hire purchase and finance lease products increased 17% to £42 million.
The global car industry will in all probability remain very dynamic as we look ahead, with many moving parts and considerations, particularly in terms of new manufacturing developments, the formation of new fuels and fuel alternatives, and geopolitical stresses.
But we firmly expect Ferraris, Rolls Royce's, Porsches, Jaguars, Lamborghinis – even marques such as Ford Capris, which are enjoying a strong renaissance - will remain iconic, much loved and highly valuable for many years.
Car dreams we've made a reality
Types of finance we offer
Purchase finance
Finance designed to purchase your car.
Equity release
Releasing the equity tied up in your classic, vintage, sports or supercar. 
Auction finance
Up front approved funding to allow you to bid at an auction with confidence. 
Refinance
Finance to either restructure your existing funding mid term or to replace an existing loan at the end of the term.