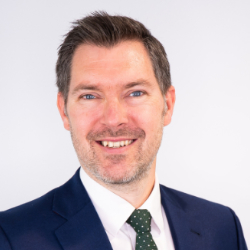 Director Classic Car Finance
Hats of all shapes and sizes are matched with stunning summer outfits as the ladies take centre stage for one last party of the Summer.
The relaxed and easy-going day started at 10.30am and such is the event that the first glass of champagne was served at 11am! I was most impressed with the Pommeroy on offer and it will most definitely be joining what is becoming a long-list of my favourites.
Champagne flute in hand, I took a leisurely stroll around the vast number of cars on display in the grounds of the marvelous Blenheim Palace, which revealed some rare motors among the ranks of the just plain exotica! I have never in the flesh seen the Brabham BT62, an awesome track focused machine from the brains behind the Brabham family with true racing heritage.
Next up was the Fenyr Supersport, your standard hypercar, hailing from Dubai with Austrian and German engineering and performance figures to challenge the very best - think sub 3 secs to 60mph and 240mph+. Up to 25 motors will be built each year, making them rare and alongside that comes a £1.4m price tag. I could quite easily carry on talking about the cars in attendance, which included a display of Pagani's, an Aston Martin One-77, a Bugatti Veyron, Ferrari F40 and a Mclaren F1; suffice to say a car lovers paradise!
Outside the modern metal, there were the concours entrants that included an early twentieth Century Rolls Royce Silver Ghost, Ferrari 250SWB, Ferrari 275 California, Jaguar XK150 and the iconic Mercedes 300SL; all of which were buffed and polished to envy inducing perfection.
Lunch was a calm and tranquil affair with a fittingly opulent buffet that included lobster and a delicious lamb dish, there was of course a vegetarian option too.
For me, the two stars of the event were both from Bentley. Firstly in a nod to the past and recently restored by the Mulliner department of the Bentley Factory, the 1939 Corniche, one of a kind with a very unlucky past, due to be launched in 1939, it was lost in France after being heavily damaged in a car accident - a rare thing in those days given the comparative lack of vehicles on the road. It was sent for repairs where the chassis made it to Derby, but the bodywork was destroyed by a bombing raid in Dieppe and was never to be seen again. Seeing it today, I could tell it was exactly as it must have been back in the showroom in 1939.
The second was a vision of the future, the Bentley EXP 100 GT. It's pure and unadulterated presence was never in doubt, at nearly 6m in length it is longer than any car currently on the road and with a roofline no higher than a current Continental, I can confidently say that it was pretty sleek. Entry and Egress was via huge 2m long scissor doors that incorporated a section of the roof to make it as easy and elegant as possible. Inside, whilst clearly modern and sleek, it also has all the typical Bentley hallmarks such as the use of beautiful woods, fine materials such as crystal, wool and silk.  Whilst obviously a design study, if this is what the future looks like then at least style will remain akin to the sonorous sounds of V8's and V12's that will most likely have become rarer than they are today.
A traditional afternoon tea rounded the day off beautifully as the event started to wind down at 5pm. There was one final surprise announcement which was the arrival of the Aston Martin DBX prototype, this SUV is designed to challenge the likes of the Bentley Bentayga, Range Rover and Lamborghini Urus. It was completely covered in camouflage, so my only comment would be that it appeared small, perhaps the size of a Porsche Macan or similar. Probably not one for me, that's assuming I had £200,000 spare to spend on just one car, however it was lovely to see it in the flesh!
Overall, a fantastic day was had and one that I would wholehearted recommend for a glamourous day out in the September sunshine. Fingers crossed for a return next year!