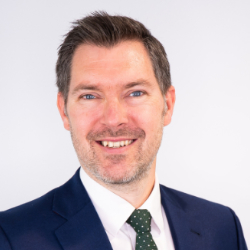 Director Classic Car Finance
The day of Salon Privé was brilliantly sunny. Being a new event at the Royal Hospital Chelsea, neither myself or my guests fully knew what to expect, with the differentiator being that all cars on display were for sale.
It was effectively a luxurious and elegant car show, with stands and entrants from a variety of dealers. You could even buy a Riva boat or an Augusta Westland helicopter if you were minded to.
Like many of these events, it was enhanced by the venue, home of the Chelsea Pensioners who appeared to have been given honorary status in the event as they wandered around in their distinctive red overcoats. It is also home to the Chelsea Flower show, which returns later this year after a two-year hiatus.
As you would expect, there were a number of special cars on display, and for me this year the crown was taken by the Aston Martin Valkyrie. It had so much presence, and clearly looked like a F1 car with a thin layer of panels on top. The archetypal example of a car looking fast even standing still.
Outside of this, it was the first time I saw the new Ferrari SP3 Daytona in the flesh, and like many cars it looks better in the flesh than it does in the photos. It was also the first sighting outside of photos of the Maserati MC20 and Lotus Emira, both look great in the flesh.
Aside from the fresh modern metal, there was a good representation from the classic car ranks, with a number of beautiful Aston Martins including a DB5 Cabriolet, V8 Vantage Volante, and a mint DB6 in James Bond silver birch.
Of course, no concours is complete without the presence of Ferrari, perhaps the greatest car brand of all time. There were a number of convertibles on display; the 275 GTS subtle in silver metallic, alongside the 375 Daytona Spyder in graphite with red interior both caught my eye. Not to be outdone, Porsche was in attendance with examples of the rare 959 and increasingly valuable Carrera GT, as well as a raucous 90's GT2 complete with roll cage.
All in all it was an enjoyable day, made that bit more special given the outstanding weather, fantastic company, and splendid array of vehicles.