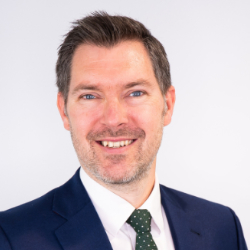 Director Classic Car Finance
Goodwood Festival of Speed back on the 9th July this year, was bathed in glorious sunshine and mid-twenties temperatures.
Just 21 days later, on 30th July of the same year, Silverstone was drenched in torrential rain. Oh, the dualities of a British summer!
Silverstone Classic is fast becoming a staple of the motoring calendar. It shares many of the characteristics and attractions of Goodwood Revival but on a much more reasonable budget.
We hosted a table in the aptly named Parc Ferme in the famous Silverstone Wing building alongside the main start/finish straight and were treated to a packed day of qualification sessions for the racing at the weekend.
Like any event, at Silverstone there is a lot to see and do, and potentially a large amount of ground to cover. I suspect you could easily rack up 5-6 miles of walking as you try to see the various things going on.
Unfortunately, given the weather, I did not get out too much, but being in the Wing allowed us to visit the paddocks below and the Silverstone Auction in the adjacent hall. With good company on the day, time flew by.
Whilst the rain made us less inclined to stray outside, it most definitely did not stop play for the racing/qualifying, and it could even be argued a bit of water on the track makes the spectacle a little more "interesting".
The cars in action ranged from the epic little minis giving it their all, where the gearbox whine almost drowns out the engine to the, still seriously impressive, historic endurance cars.  Given some of the cars are little more than 5 years old, historic is probably not a fully accurate term, but the "rooster tails" of the LMP 1 cars going past our balcony were a sight to behold.
The Classic is a nicely relaxed event, and with a complementary funfair, plenty of shopping, and a gig from Scouting for Girls in the evening, there is something for all the family.  This is my second year of attendance and I will be back, to what was an extremely well received event by our guests, with many commenting that they stayed longer than they had expected as there was so  much to see and do.