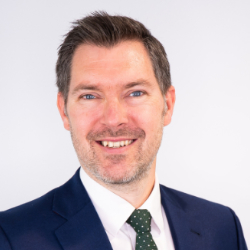 Director Classic Car Finance
Silverstone Circuit, home of the British Formula 1 Grand Prix, once again played host to "The Classic" on August Bank Holiday weekend. Thankfully, the weather was kind to us and didn't deter from an amazing day out.
From avid car enthusiasts to the more novice, there was something for everyone. We were fortunate enough to be right in the thick of the action with our hospitality situated in "The Wing" with a balcony overlooking the recently renamed "Hamilton Straight". This gave us access to stand right next to the track, and what an amazing experience it was to be standing within a foot of cars from all different eras and categories, racing around this iconic circuit.
Although the cars are the main attraction, this event is a treat for families looking for a day out with fairground rides, young driver experiences, and stunt shows and more! In the evening, if you wanted to dance the night away there are live singers.
On track, there was something for every generation to appreciate. Whether that be the sports cars dating pre-1941, the GT race cars eligible for the 24 Hours of Le Mans, or the vast array of F1 cars, ranging from the historic Formula Junior to the icons of the 1980s and 90s.
The racing itself was relentless with the timetable packed to the rafters, there was always something going on. We attended on the Friday, and whilst it was qualifying, you would never have guessed it. The drivers were pushing their cars to the limit showing some fantastic overtaking manoeuvres and there were also several red flags for crashes between the participants.
My favourite, and the main attraction, had to be the F1 cars from the late 1980s to 90s. With their high-revving V8, V10 and V12 engines making the most extraordinary sounds that you do not experience with their modern counterparts. The Classic has played host to single F1 cars of this era before; however, this year was a treat as they had a full grid return to the famous Silverstone Circuit since their heyday over 20 years ago.
We also managed to take a peek around the Silverstone Auction, with some amazing examples of 1970s Jaguar E-types, a stunning 1961 Mercedes 190 SL roadster, and an equally gorgeous 2001 Rolls Royce Corniche. The star of the show had to be the late Princess Diana's one of a kind Ford Escort RS Turbo which had no reserve and sold for a staggering £725k (including fees).
All in all, an amazing day out at Silverstone and an event that I will most definitely be returning to next year.