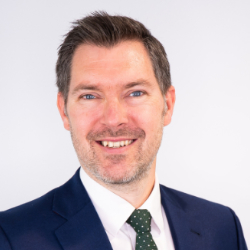 Director Classic Car Finance
Classic and vintage cars hold a special place for many people. Some are lucky enough to own them; others watch them earnestly on the roads or on TV, beguiled by their beauty or technical prowess.
Over the past decade or so, the market for classic, vintage and sports cars in the UK has been booming. Many marques have been in strong demand, with both historic vehicles or new ones popular among experienced collectors, enthusiasts, newcomers, and investors alike.
Interestingly, the development of high-end electric vehicles has added a new and exciting segment to the wider classic and sports car market. Some of the electric vehicles being produced are highly sophisticated, high-performance machines and the reaction has been very positive.
Recent events have catalysed the growth of the sector. The Covid-19 pandemic changed the dynamics of the auto industry beyond all recognition, perhaps forever. Gone was the oversupply of vehicles. Suddenly there were more buyers than cars, which pushed the prices up of all vehicles, not just classics and sports cars.
This was coupled with the fact that the work-from-home, professional class had more cash to spend. Combined with cheap borrowing and an established car finance model, demand for finance and classic and vintage cars was stronger than pre-2020. This position remained throughout 2020 and 2021.
Has 2022 been any different? Yes and no. Demand is tailing off a little, especially at the very top end of the market, where people are considering wider macro factors and whether the last two years has pushed the price of certain cars up too far.
For example, Ferrari F40s have pretty much doubled in value over the last 24 months from c. £1 million to c. £2 million; the F50 has gone up 50% from c. £2 million to c. £3 million. Unsurprisingly, perhaps, more people have expressed concern that they could buy and then see prices fall.
Oddly, inflation adds fire to the market – this is particularly the case with the classic car market which has a long-established correlation with inflation. We see that prices go up precisely because inflation is running above normal - they are still seen by many as a safe asset class.
Looking ahead, we expect to see a slight reduction in volume over the coming 12-18 months as owners feel the pressure of inflation and other household costs. 2022 has been a challenging year on many fronts and it is likely to impact confidence and pricing.
Nevertheless, we firmly expect that the classic, vintage, and sports sector will remain very attractive and dynamic for the long term. The sheer number of enthusiasts, collectors, and investors - as well as those just with a romantic ambition to fulfil - means it will continue to be a very vibrant market.
Cambridge & Counties Bank has become one of the leading providers in the UK of dedicated finance products for owners of classic, sports and vintage cars. What started out years ago as a niche offering has grown significantly into a core lending line and a real differentiator for us.
We recently announced that we saw strong demand for our classic car loans in 2021. Finance for the purchase of classic cars and sports vehicles using hire purchase and finance lease products increased 33% in the year – illustrating just how strong demand is and our role in the sector.
One reason for the growth is that we are able to offer tailored lending solutions for high-end vehicles. As a result, Cambridge & Counties Bank has built a strong and growing customer base of owners looking for dedicated support from people who understand the nuances of the market.
Car dreams we've made a reality
Types of finance we offer
Purchase finance
Finance designed to purchase your car.
Equity release
Releasing the equity tied up in your classic, vintage, sports or supercar. 
Auction finance
Up front approved funding to allow you to bid at an auction with confidence. 
Refinance
Finance to either restructure your existing funding mid term or to replace an existing loan at the end of the term.