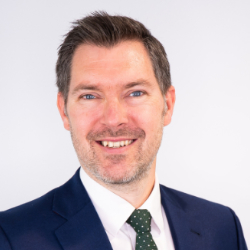 Director Classic Car Finance
If we can take anything from the last 12 months, it's that life is too short to put off doing the things that you want to do.
Having worked in Classic Car finance for three years now, my taste and appreciation for cars has changed and evolved during this period. As the end of my three-year lease on the BMW 420i M Sport approached, I knew that I couldn't replace it with just another mainstream box. With a limited budget, and other household expenditures to consider, I wanted to find a classic car that was equally awe inspiring as it was maintainable.
Having spoken with so many customers over the last few years, each explaining enthusiastically why they are looking to purchase a specific classic car, or why they own the cars they do, it's difficult for this passion not to sway you.
I have had my eye on a post-2009 Jaguar XKR Convertible for a while and for a number of reasons; a supercharged 5.0L V8 putting out over 500bhp and making a suitable noise being one of them. Secondly, the beautiful lines penned were by the renowned Ian Callum, his other accolades include the Aston Martin DB7 and Vanquish, both looking as good today as they did 12 years ago. Another major motivation is that there are only c650 XKR convertibles left which makes them reasonably rare.
In my view, this car in particular has had a relative lack of depreciation and could be seen as a modern classic. Depreciation is often the single biggest cost of owning a car and is the reason why leasing BMW, Audi and Mercedes is often cheaper than VW and Fords of similar size.
The journey to securing my first classic continued, as I kept a close eye on Auto Trader, Auction Sites & Piston Heads for almost 12 months, and in 2021 the timing was finally right to acquire what I hoped would be my perfect match. I didn't have too long to wait before a 2012 XKR Convertible, black with tan interior arrived on 31st March, just in time to enjoy the Spring sunshine.
Hopefully the worst of the weather is behind us and I look forward to road trips, attending events in style, and just enjoying the sensations of driving a "proper car".
I doubt this will be a forever car, but I will be documenting my journey as I take my first steps into classic car ownership. Now I just need the sun to keep on shining so I can get that top down as intended…