Driving the change to a cleaner, greener future
When it comes to climate change, businesses have got an important part to play. In a historic move, the UK government announced the end of the sale of new petrol and diesel cars in the UK by 2030. Now is the time to help your business customers step up and drive change.
We finance a variety of pure electric vehicles (PEVs), including:
Taxis
Cars & fleets
Motorbikes
Light commercial vehicles (LCVs)
Heavy commercial vehicles (HCVs)

Other assets are also considered on their individual merits.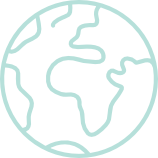 Good for the planet
Pure electric vehicles eliminate emissions at the tailpipe unlike petrol and diesel vehicles and are central to improving air quality, hitting environmental targets, and creating real change.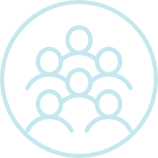 Good for your clients
With financial incentives, like government subsidies and reduced vehicle excise duty, your customers could reap plenty of business benefits when switching to electric.
Business benefits:**
Reclaiming 100% first year allowances on the purchase of a zero emissions vehicle up to April 2025
Reduced National Insurance contributions
The plug-in car grant to extend the support for the purchase of new qualifying vehicles up to 2022/23
Employees benefits:
No car tax for cars under £40k
No car fuel benefit charge
No city congestion charge or clean air zone charges
** Cambridge & Counties Bank does not give tax, legal, regulatory or accounting advice and you should seek your own independent advice before entering into a transaction. The accounting treatment of a particular product is a matter for agreement between you and your auditors.
Hire purchase
Do you have clients that are looking to spread the cost of important capital purchases over time? Take a look at our hire purchase solution.
Finance lease
Are your clients planning to grow and expand their business? Finance lease helps your clients obtain key assets without tying up capital and helps manage cash flow effectively.
No portals. No complex forms. No jargon.
We keep things simple. We have an experienced frontline team who are by your side with the right solutions to help your clients grow.
With us, you'll get:
A manual underwriting process combined with wide market knowledge.
Our outstanding customer satisfaction scores.
Support through the application process and beyond.