Letchworth-based Chasestead Group Ltd, a manufacturer of specialist industrial metalwork products, has secured £750,000 in asset finance from Cambridge & Counties Bank to upgrade its in-house machinery.
The facility has been used to add a new, very high specification laser cutting machine – the Prima Power 5 Axis Fibre Laser – which will allow the firm to significantly enhance its proposition to its clients.
Incorporated in 1963, Chasestead provides prototypes, pressings, folded and fabricated components to sectors such as automotive, film making, renewable energy, and construction. Based in a 42,000 sq.ft. factory, it can meet the largest of customer projects, including automotive aluminium floors and complete chassis assemblies.
The firm was introduced to Cambridge & Counties Bank by Dan McGinty of Swedish Asset Finance Ltd.
Cambridge & Counties Bank's asset finance division saw strong demand from SMEs in 2022, with the second half seeing increased volumes of around 30% per month compared to H1. To cater for growth, the bank recently expanded its asset finance team with the appointment of Dan Watson as Business Development Manager.
The bank offers a competitive range of asset finance options, helping SMEs invest in business-critical assets such as vehicles, construction equipment, plant and machinery, and CNC machinery. It also offers dedicated lending for pure electric vehicles, from fleet to industrial and agricultural assets.
The funding for Chasestead Group Ltd comes as the bank launches its latest asset finance campaign for brokers, called Total Asset Class Coverage, which emphasises the extensive range of asset classes it provides finance for and the bespoke approach it can take for specific and unique client requirements.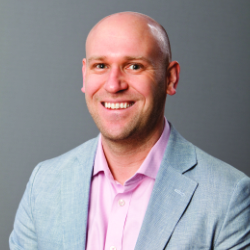 Glen Christie-MacAllan, Head of Asset Finance at Cambridge & Counties Bank, said:
"Being able to invest for growth through the latest machinery, as Chasestead have done, is a testament to the impact and flexibility of asset finance as a funding option for UK businesses. As a leading player in the market, we are also investing in our team and proposition to meet increased demand."