Commercial property finance needn't be overcomplicated for experienced investors. Our knowledgeable relationship managers are here to help continue building a portfolio through straightforward and simple solutions.
Short term leases or licences are acceptable
No valuation fee payable until loan is approved
Equity release for purchase and refinance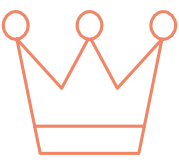 Borrowers can be registered in Crown dependencies
Lending available in England, Scotland & Wales
The personal information you supply to Cambridge & Counties Bank in this form will be processed in accordance with the Data Protection Act 2018 to help your enquiry. We may share this information with other departments, or law enforcement organisations to improve service delivery or for the prevention of crime and fraud where the law allows this. Further information on how we handle your personal information can be found here.