Specialist lender Cambridge & Counties Bank has expanded its presence in Scotland with the appointment of Elaine Chandler to the role of Business Development Manager in the asset finance team.
Based in Glasgow, Elaine will report to Simon Hilyer, Senior Business Development Manager, and focus on fulfilling demand from SMEs for competitive asset finance solutions.
Elaine joins Cambridge & Counties Bank with almost 20 years' experience in finance and business development. Prior to joining the bank, she spent over 10 years working for Wells Fargo Commercial Distribution Finance, formerly GE Capital, managing several high-profile motorcycle manufacturer relationships as well as clients in Scotland, Ireland, and Northern Ireland.
Previous responsibilities include nine years at Harley-Davidson Europe and roles at Lombard and DAF Truck Finance within asset finance, sales and credit.
Cambridge & Counties Bank recorded a near 9% rise in loans and advances to customers in 2020 to £828.4 million, illustrating the strength and competitiveness of the bank's customer-centric business model. In a sign of the continued growth of the bank, average staff numbers increased 11% to 165, with growth in the bank's Leicester headquarters and geographies such as Scotland.
The bank continues to offer a competitive range of asset finance products in the UK – a market in which some lenders have either left or cut back their exposure. Its asset finance suite helps SMEs invest in business-critical assets such as vehicles, construction equipment, plant and machinery, cranes, and CNC machinery.
Elaine Chandler said:
 "Cambridge & Counties Bank has developed a strong presence in Scotland. There are clear opportunities to expand the bank's asset finance book in the market, given the highly competitive nature of the product suite and the bank's deep commitment to customer excellence."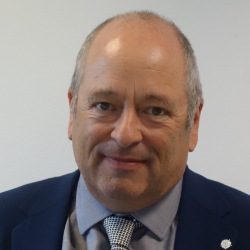 Simon Hilyer, Senior Business Development Manager at Cambridge & Counties Bank, said:
"We're absolutely delighted to be expanding in Scotland and to have hired someone of Elaine's calibre and track record of success. The bank continues to focus on market growth and across our product range, particularly asset finance, and we fully expect to see strong demand as the wider economy recovers."