Cambridge & Counties Bank, which specialises in lending to small businesses in a number of sectors, most of which are property related, has secured an ENABLE Guarantee via the British Business Bank.
The £100m transaction will allow the Leicester-based Bank, which is jointly owned by Trinity Hall, a college of the University of Cambridge, and the Cambridgeshire Local Government Pension Fund, to offer significantly more funding to small businesses. The ENABLE Guarantee programme is a UK government-backed portfolio guarantee which is designed to encourage additional lending to smaller businesses.
Cambridge & Counties Bank focuses on lending to small firms in the North, Scotland, the Midlands, East Anglia, the South West and Wales. Small businesses that have benefited from funding from the Bank include the redevelopment of Castle Toward, turning a well-known and picturesque stately home into a national landmark venue for private hire, weddings and events, and Kemble Business Parks LLP, the owner of Loch Lomond Shores, to assist in its development of the national attraction.
The ENABLE Guarantee programme is open to all UK banks and UK branches of foreign banks which lend, or intend to lend, to viable small and medium-sized enterprises operating in the UK.
Will German, Chief Risk Officer of Cambridge & Counties Bank, said:
"We are delighted to be working with the British Business Bank, which shares our objective of boosting the UK economy by helping to finance smaller businesses."

"This transaction is yet another significant milestone in our history as we move towards our sixth birthday. The ENABLE guarantee allows us to extend our customer centric approach, focussing on the professional and corporate property sectors."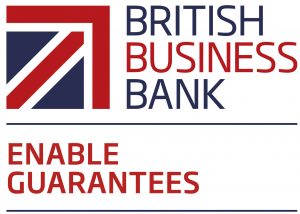 Reinald de Monchy, MD for Guarantee & Wholesale Solutions at British Business Bank, said:
"Two of the British Business Bank's objectives are to increase the diversity of funding suppliers for smaller businesses, and to reduce regional imbalances in access to finance across the UK."

"We therefore welcome this new ENABLE Guarantee facility with Cambridge & Counties Bank – a relatively new entrant to the market with a regional focus – which will help more UK smaller businesses get the funding they need to grow and succeed."