The role played by brokers in enabling the niche property bank Cambridge & Counties to lend more than £450 million to property investors and owners has been praised at a Leicestershire celebration of their teamwork.
Forty brokers from across the country were welcomed to Kilworth House in Leicestershire. They came from the Bank's key markets based around its offices in Leicester, Birmingham, Sheffield, Cambridge and Bristol.
Brokers from the Midlands included Nic Rotton of Sterling Capital Reserve in Nottingham, James Booker of B2B Mortgages in Leicester, Darren Willoughby of 2XL in Leicester, Rickey McNeil of Midlands Asset Finance in Nottingham and Jo Sutton of Empire Corporate Finance in Leicester.
Yorkshire's Real Property Finance made it a hat-trick of success by being named Broker of the Year by Cambridge & Counties Bank for the third year in a row.
Owners Alan Laslett and Andy Churchill of Sheffield based Real Property Finance shone amid the many brokers nationwide who bring together their clients and Cambridge & Counties Bank to finance a wide range of property and assets.
Andy Churchill said:
"For us to win the Broker of the Year award from Cambridge & Counties Bank for the third year running gives us great satisfaction. It is a testimony to the excellent relationship that we enjoy.

"In the last 12 months we have funded projects from Ipswich in the East to Birkenhead in the West, as well a large amount of transactions in our core area of Yorkshire.

"Cambridge & Counties Bank adopts a 'can do' attitude – refreshingly so amongst their peers – and the feedback we get from our clients from working with them is invariably of a very positive nature."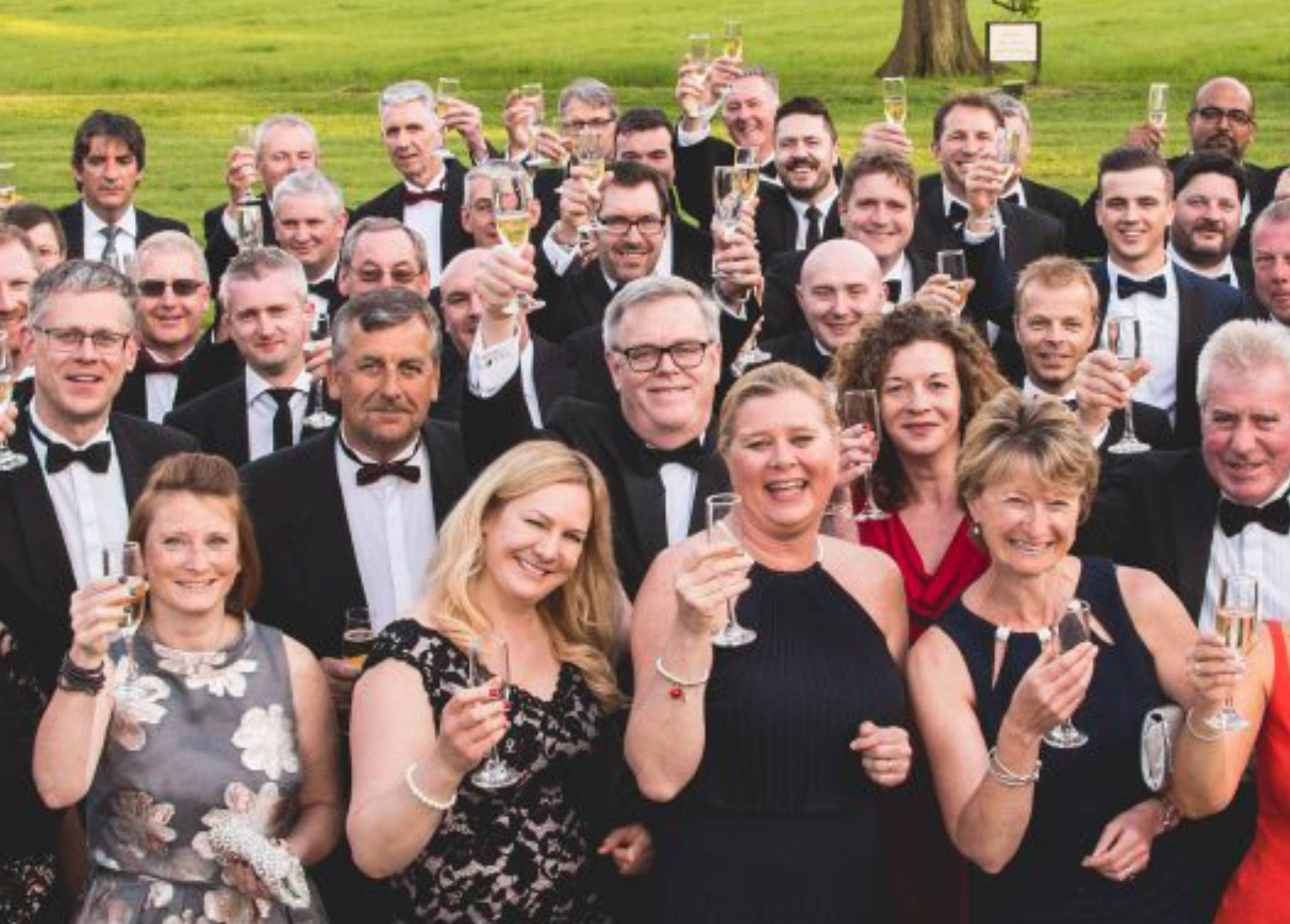 Cambridge & Counties Bank Commercial Director of Real Estate Simon Lindley said:
"This is the third year we have invited key brokers to join us for an evening celebrating the partnerships which enable clients to access the finance their businesses need. Real Property Finance has retained its Broker of the Year title because of the volume and value of business they continue to put through.

"It's those partnerships which have helped the Bank grow with such momentum. We are a flexible lender and judge each funding application on its own merits, so working with brokers who also value that personal approach benefits everyone. They also provide invaluable insights for our development of new products, with more to come."