The business bank Cambridge & Counties is a double winner at the national Investors in the Environment (iiE) Awards.
The bank, headquartered in Leicester, won the Great Green Star and Best Green Champion awards at a ceremony in Peterborough.
The iiE green accreditation scheme recognises the resource efficiency of businesses – rising from Bronze and Silver levels up to the highest standard, appropriately Green rather than Gold.
Cambridge & Counties, which was set up in 2012 to service the SME market, has a Green Committee, backed by CEO Mike Kirsopp, which drives reduction in the use and impact of energy, travel, printing and other resources.
David Knight, senior business support officer at iiE, said:
"For our Best Green Champion we really wanted someone who was giving it everything they possibly can to make a fantastic impact.

"Jamie-Lea and her Green Committee have achieved incredible levels of staff engagement, with cute and clever initiatives. And Cambridge & Counties has gone above and beyond, showing they are a leader deserving our Great Green Star."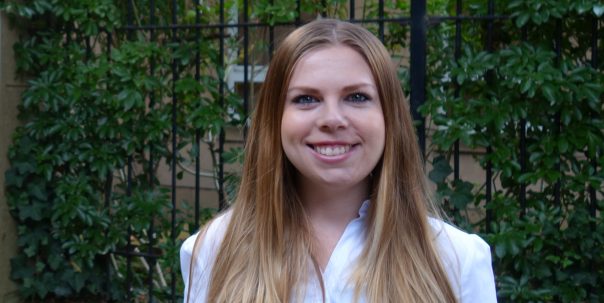 Jamie-Lea Winch, the bank's Green Champion and one of four staff members on the committee, said:
"By making changes in the way staff operate their daily tasks, the bank can improve its environmental performance.

"It has been an interesting way to involve all staff in an initiative which fundamentally helps to sustain the environment for the future whilst giving the opportunity to make savings and cut resources."
The bank has steadily increased its staffing since its launch, with the headcount increasing from 9 at the launch in 2012 to nearly 100 in 2016. By measuring the amount of energy, water, paper and ink use – plus recycling – per head, reductions in environmental impact have been measured month by month.
The Bank has now set ambitious targets to cut electricity, gas and water consumption and the use of printing by 2020 and to encourage the use of cycling, public transport and car sharing.
Being active in the community is also part of the iiE standards. Twenty staff from Cambridge & Counties recently spent a day improving and developing the vegetable allotment at Barley Croft Primary School in Beaumont Leys, Leicester.
Mike Kirsopp said:
"The structured way we have addressed the wider sustainability issues facing businesses has enabled us to take small steps that build into a significant change in what we do.

"iiE have moved us on from just talking sustainability to taking action to make it happen. It is an achievement that affects us all, and we are all proud of what we have done together."