Specialist lender Cambridge & Counties Bank has appointed Glen Christie-MacAllan to the role of Head of Asset Finance. Glen replaces Simon Hilyer, who is moving to a new role within the bank developing our broker-based offering.
Glen has extensive experience in the asset finance sector, having worked in the market for over 20 years. Prior to joining Cambridge & Counties Bank, he was Director of Intermediary Business at Shawbrook Bank, where he had worked for seven years. He has also held senior roles at Aldermore and Hitachi Capital, among others.
Cambridge & Counties Bank saw strong demand for its asset finance and classic car loans in FY2021, with demand continuing in 2022. Asset finance lending rose 29% last year while finance for the purchase of classic cars and sports vehicles using hire purchase and finance lease products increased 33%.
Cambridge & Counties Bank offers a competitive range of asset finance options, helping SMEs invest in business-critical assets such as vehicles, construction equipment, plant and machinery, cranes, and CNC machinery. It also offers dedicated lending for pure electric vehicles, from fleet to industrial and agricultural assets.
Simon Lindley, Chief Development Officer, Cambridge & Counties Bank, said:
"We're delighted to welcome someone of Glen's calibre and experience to the team. Asset finance is a primary driver of growth for us, and we see great opportunities to support businesses as they themselves look to invest for growth.

Simon Hilyer has played a significant role in growing our asset finance proposition and we're delighted to be keeping his expertise within the bank."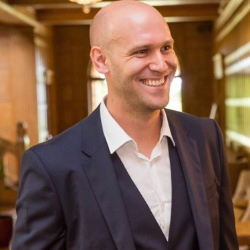 Glen Christie-MacAllan, Head of Asset Finance, Cambridge & Counties Bank said:
"There is heightened demand from businesses, and the finance brokers that work for them, for competitive asset finance funding. Through our tailored lending approach, Cambridge & Counties Bank is very well positioned to serve this market."