Cambridge & Counties Bank has made a big splash in Scotland by refinancing one of the top 10 Scottish visitor attractions.
Cambridge & Counties Bank has provided a £6.6 million loan to Kemble Business Parks LLP, the new owner of Loch Lomond Shores, to assist in its purchase and to refinance some funding from its existing bank.
Each year more than a million visitors enjoy the lochside shopping and leisure development near Balloch, 20 miles from Glasgow. According to the Moffat Centre Visitor Attraction Monitor, Loch Lomond Shores' 1.6 million visitors in 2016 made it one of only seven Scottish attractions to break the million visitor mark.
Property investor Simon Waterfield turned to Cambridge & Counties when his high street lender turned him down after sitting on his request for six weeks. Cambridge & Counties stepped in and took just six weeks to provide the money.
Carl Ashley, director of business development for Cambridge & Counties in Scotland and the North, said:
"We jumped at the chance to back Simon, a highly experienced property investor, and to back such a successful and major attraction in Scotland."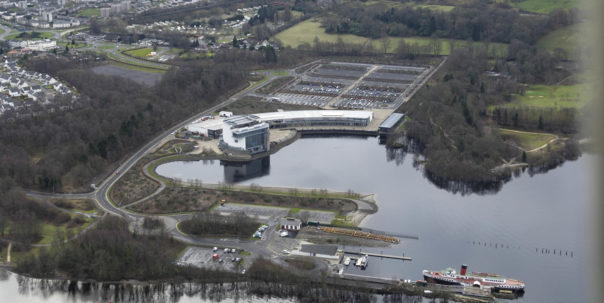 Simon said:
"I thought my bank was in the market to lend but apparently that is not the case. I've known Carl for years and had been bearing him in mind. Cambridge & Counties Bank performed admirably. It was key to get the deal done and then to use our expertise to create added value by enhancing what is a good piece of real estate."

"Dealing with Cambridge & Counties was quick and to the point. Traditional lenders appear to be throwing obstacles in the way and need to watch out for lenders such as Cambridge & Counties which are making life a lot simpler and easy."
Fully let to national and local retailers and leisure operators, Loch Lomond Shores first opened in 2002. Visit Scotland describes it as "the perfect day trip destination".
Carl said:
"Turning around the deal quickly was an important factor after delays in reviewing the funding requirement by one of the biggest names in banking."

"It's one of an increasing number of transactions we have completed in Scotland, where we have invested time in forging really good relationships with commercial brokers and other professionals."
Cambridge & Counties Bank was introduced to the deal by the law firm Freeths which also brought in Glasgow lawyers Anderson Strathern to act for Simon's business Kemble.
Advisers for Cambridge & Counties Bank were the lawyers Weightmans and valuer Lambert Smith Hampton.
Coming soon in 2017 to Loch Lomond Shores is a new wedding venue, restaurant and spa, an investment supported by Scottish Enterprise and the Loch Lomond and the Trossachs National Park.
Jon Smart, Simon's client partner at Freeths in Nottingham, said:
"It's not often we get the opportunity to make two referrals on one transaction but when Simon asked for both a Scottish law firm and a funder who could step up quickly we were pleased to recommend Carl at Cambridge & Counties and Ken at Anderson Strathern. I'm delighted that the new team worked so well together and closed the deal quickly."