Cambridge & Counties Bank has changed its registered office to New Walk in Leicester home of its headquarters and the majority of its staff.
The switch is described by the niche bank as a statement of its commitment to Leicester, growing its head office by adding new staff drawn from the talented pool of people in the county.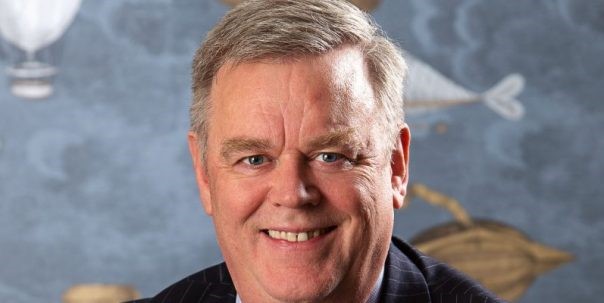 Mike Kirsopp, Chief Executive Officer, said:
"Leicester has been home for the Bank since its launch in 2012 and making New Walk our registered office underlines how we are banking on a long-term future in the city.

"We've grown from 12 people to over 120 since 2012 – with almost a hundred in Leicester. The Bank has found a deep pool of talent here, at all levels and for all departments.

"We've become embedded in the business life of Leicester and engaged enthusiastically with a number of charities and organisations, including Leicestershire Cares, which enable our staff to put something back into the community. Leicester is our home, and this makes it official."
Since its launch Cambridge & Counties' registered office has been in Cambridge, reflecting its ownership structure of Trinity Hall, a College of the University of Cambridge and Cambridgeshire Local Government Pension Fund.
Cambridge remains a key strategic location for the bank serving not just the business community within the city but within the wider county and further into East Anglia.
Since 2012 the Bank has passed several milestones, becoming profitable after 13 months, passing £600 million in deposits and a loan book exceeding £500 million. In November it opened its 10,000th live savings account. To see the bank's milestones click here.
It is currently recruiting for new positions in several teams, and envisages headcount topping 140 by the end of 2017.
The Bank's recently appointed new Chairman Simon Moore said:
"I'm delighted that Cambridge & Counties is officially now a Leicester company.

"Being in the city really works for us. There is a great pool of talented people. It's the right place to be to get the people we need to grow and the East Midlands has proved to have a strong customer base for us."