Cambridge & Counties have funded the purchase and refurbishment of a Darlington office building which is home to a fast-growing care company.
Manchester-based Goldcom Properties has bought Southgate House, the HQ for HC-One which has acquired 110 homes from BUPA to make it the UK's largest care home operator. The 30,000 square feet, four-storey building is on Archer Street.
Goldcom is now using funds supplied by Cambridge & Counties to refurbish an empty floor at Southgate House to enable HC-One to occupy additional space as it creates more than 100 new jobs to expand its head office workforce to around 400.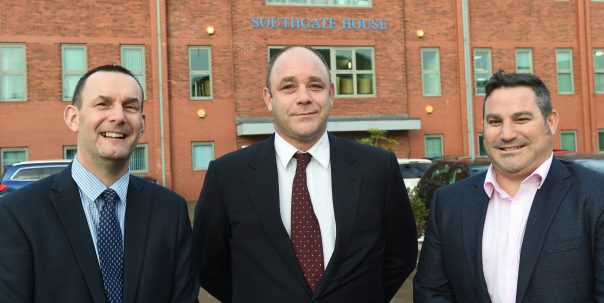 Carl Ashley, Cambridge & Counties' Director of Business Development in the North, said:
"Southgate House is an excellent property for an occupier that is expanding quickly and requires the extra space in the building as it grows in its market."
Richard Kay, Director of Goldcom Properties, said:
"This is the first time I have worked with Cambridge & Counties Bank and it has been a very pleasant experience, with no problems at all."

"What made us deal with Cambridge & Counties is the speed that decisions are made and things get done, much more quickly than at other banks I have used."
Carl said:
"Richard is an experienced and successful developer and investor in commercial and residential property. Cambridge & Counties is delighted to be supporting Goldcom Properties as it helps support HC-One's job creation in Darlington."
Goldcom Properties was introduced to Cambridge & Counties by Broker Paul Armstrong of Manchester-based Kingsbarn Capital. The solicitors were Matt Wallis of Kuits, acting for Goldcom, and Max Marrison of Freeths for the Bank. The valuer was James Coleman of Eddisons Taylors.