Grimsby-based Haith's, a major supplier of bird seed and fishing baits, has secured a seven-figure funding package from Cambridge & Counties Bank to restructure its finances and further invest in the business.
Initially established in 1937 by John 'Ted' Haith, Head Keeper at Grimsby Zoo, Haith's has grown into one of the UK's largest bird food manufacturers through the continual development of new bird food mixes and refining its well-known 'super clean' seed cleaning and blending processes. The business has also extended its product range to supply specialist fishing baits to a UK, European and global client base.
The funding from Cambridge & Counties Bank, secured on Haith's modern manufacturing and office premises in Grimsby by the new management team, will help fund the firm's digital transformation as well as the expansion of the business into new export markets.
Haith's new management team was introduced to the bank by business finance expert David Jockel from One Stop Business Finance Ltd. The bank was supported in the transaction by Kate Burlinson at law firm BHW and by James Coleman at valuers Eddisons.
Haith's has seen strong demand for its products across 2020 as customers, impacted by Covid-19 and the lockdown, have increased spending on 'at-home' goods. Turnover has remained buoyant, with the firm's cage and aviary lines also benefitting from enhanced demand.
Carl Ashley Regional Director, North & Scotland at Cambridge & Counties Bank, said:
"Haith's is a very established and trusted name in the market it operates, with strong customer loyalty and increasing demand for its products from new customers. We are delighted to provide the financial support it requires for expansion and continual development. The new management team have many good ideas to grow the business further, and we are confident that Haith's are well positioned to capitalise on this opportunity."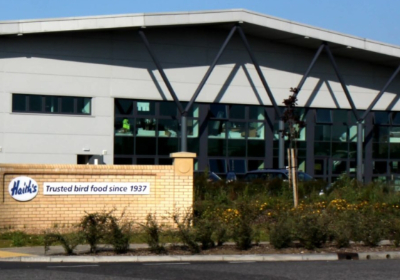 Rachael Haith, Director at Haith's, said:
"We have seen strong customer demand during the last few years and are delighted to have secured the competitive refinance package which will allow the business to invest for growth. The lockdown has seen many people rekindle their love for the natural world. The funding and support from Cambridge & Counties Bank is central to our aspirations as we build on this momentum and take the business forward with a stronger digital, internationalised offering, suitable for cross-border ecommerce."