Cambridge & Counties Bank has a new chairman.
Simon Moore has been on the Bank's board as a non-executive director since its launch in 2012 and becomes its second chairman, succeeding Paul Ffolkes Davis.
Simon is on the management board of the Confederation of British Industry (CBI) where he is the director responsible for London and the South. His 20 years of banking experience includes time at Chase Manhattan, Barclays and Lloyds.
Simon said:
"To be asked to take over as chairman is a huge honour and a privilege. Paul has been visionary; without him the bank would not have come into existence. He set the tone and continues to be a tremendous challenger and supporter. He is a gifted chair who will be a hard act to follow and we are delighted he remains on the board as a non-Executive Director and Vice Chairman.

"What attracted me to Cambridge & Counties Bank in 2012 was that it was a very commercial, professional organisation which was rooted in a customer service culture.

"The approach of hiring very experienced colleagues focused on delivering great customer service seemed to me to be something lost from the banking industry. Getting it right for the customer, first time and quickly, is important to Cambridge & Counties.

"We were 12 people at the start and are now approaching 120 yet, crucially, the culture has been preserved. We've grown the deposits, grown the loan book and we continue to aim for steady growth whilst maintaining our focus on the customer, on our staff and a positive relationship with the regulator."
Mike Kirsopp, chief executive officer, said:
"Simon is an excellent choice as chairman who will continue Paul's defining leadership which has been instrumental in the launch and successful first years of Cambridge & Counties."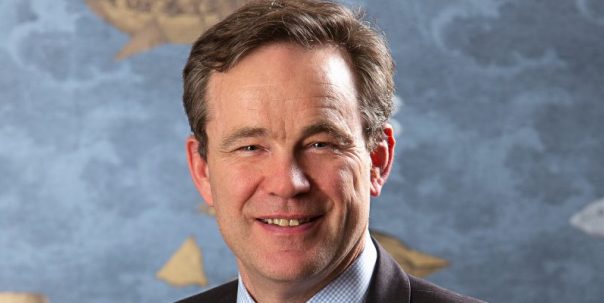 Simon said:
"British business need a really strong, productive and supportive banking sector and the country needs a strong business sector. Cambridge & Counties is, in its small but growing way, part of the answer.

"The executive team has evolved significantly since launch. People arrived, some have risen up through the ranks and joined a board that is incredibly strong, mature and where there is robust challenge and remarkably constructive conversation. It's absolutely the best boardroom I have worked in."
Since 2012 the Bank, headquartered in Leicester, has passed several milestones, becoming profitable after 13 months, passing £600 million in deposits and a loan book exceeding £500 million.
Simon is also a governor at the University of the West of England. He is also the non-executive chairman of Pennant Plc and was formerly a non-executive board member of the Government Office of the South West and Lloyds.