The niche bank Cambridge & Counties' asset finance team is now ten-strong and shaping up for growth in 2016, with recent arrivals bringing decades of experience.
Cambridge & Counties launched into asset finance in summer 2015 and has now substantially expanded the team to increase the number of brokers it can work with and the companies it can provide finance to.
Heading up the team is Mike Oxby, director of asset finance. Mike said:
"We've built up a team with great experience that is well connected to brokers who we will work with to create a growing, sustainable business."
Mike was managing director of Santander's UK Asset Based Finance Business from 2009 and 2014, building a new business providing £1.6 billion of financing to SMEs. Previously with De La Landen (Rabobank) and Hewlett Packard, Mike also served as executive director of the Asset Based Finance Association (ABFA) until 2013.
Working alongside Mike are business development managers Don Smith and Geoff Delvaux-Lunn. Don is highly experienced in asset finance with more than 30 years of working with brokers for Bank of Scotland, RBS and Lombard. He was most recently at Metro Bank.
Geoff has always worked in asset finance, notably in business development, credit underwriting and portfolio management for the commercial transportation, shipping and heavy plant sectors.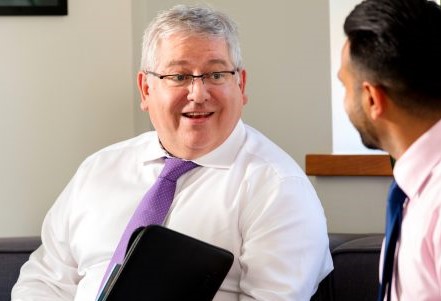 Mike said:
"Cambridge & Counties has achieved much since launching in 2012 to serve the SME market. By taking a personal and flexible approach to borrowing by understanding the business and people behind the application it has grown loan commitments exceeding £500 million."
Recent asset finance deals supported by Cambridge & Counties include:
A funding line exceeding £500,000 to acquire used plant and machinery critical to a plant hire company's contract commitments
Funding for a family run haulage firm's new tipper truck structured over five years, plus funding for the Vat to defer the liability until month three
New CNC milling machines to boost productivity at a young engineering firm experiencing significant growth supplying parts to Midlands auto companies.
Mike added:
"We believe we can replicate in asset finance what the bank has achieved in property lending by working with brokers using a prudent but commercial approach and understanding the specific circumstances of each potential customer."
Headquartered in Leicester, Cambridge & Counties also has offices in Cambridge, Bristol, Sheffield and Birmingham. It offers asset finance through hire purchase, finance leases and chattel mortgages.
The asset finance team can be contacted on 0344 225 3940.