Northumberland Coastal Retreats Ltd, a County Durham-based real estate investment vehicle run by successful local property investors David and Joanne Clough, has secured a six-figure funding package from Cambridge & Counties Bank to support the expansion of an established holiday lettings site in Easington.
The business was introduced to the bank by Steve Toole, a commercial finance broker at NMS Commercial Finance.
The site in Easington in Northumberland is already home to four holiday investment properties owned by the firm - Glass House, Sea Breeze, Star Gazer and Fat Badger. Each was designed and built by David and Joanne, with Joanne specialising in creating the hi-spec interiors.
The properties boast of stunning views towards Budle Bay, situated in an area of outstanding natural beauty. The location is just four miles west of historic Bamburgh and its castle, which has stood guard above the spectacular Northumberland coastline for over 1,400 years. Holy Island, famed for its castle, priory and tidal causeway, is also nearby.
To capitalise on increased demand for high-quality holiday lets in the region as well as to optimise the current site, Northumberland Coastal Retreats are in the process of building two further bespoke holiday lets. The funding from Cambridge & Counties Bank will support the completion of these as well as their ambitious growth aspirations within the holiday let sector in the region.
Cambridge & Counties Bank saw very strong demand for its real estate finance solutions in 2021, including residential investment classes such as buy-to-let and holiday lettings. The bank offers tailored solutions for clients to reflect and accommodate the needs of individual investors and specific projects.
David Clough, Northumberland Coastal Retreats Ltd, said:
"We have seen strong demand for our properties. Northumberland has always enjoyed a strong tourist industry, however, there has been a boom in staycations as people have fallen back in love with what the region has to offer. Our properties offer a bespoke, high-quality holiday experience and we're delighted to be able to seize the initiative and expand."
Helen Calderley, Relationship Manager for the North East at Cambridge & Counties Bank, said:
"It's been fantastic to work with David and Joanne to help them realise their ambitions. Their offering, like the surrounding Area of Outstanding Natural Beauty, is stunning and unique, and well positioned to meet the need from tourists for quality accommodation."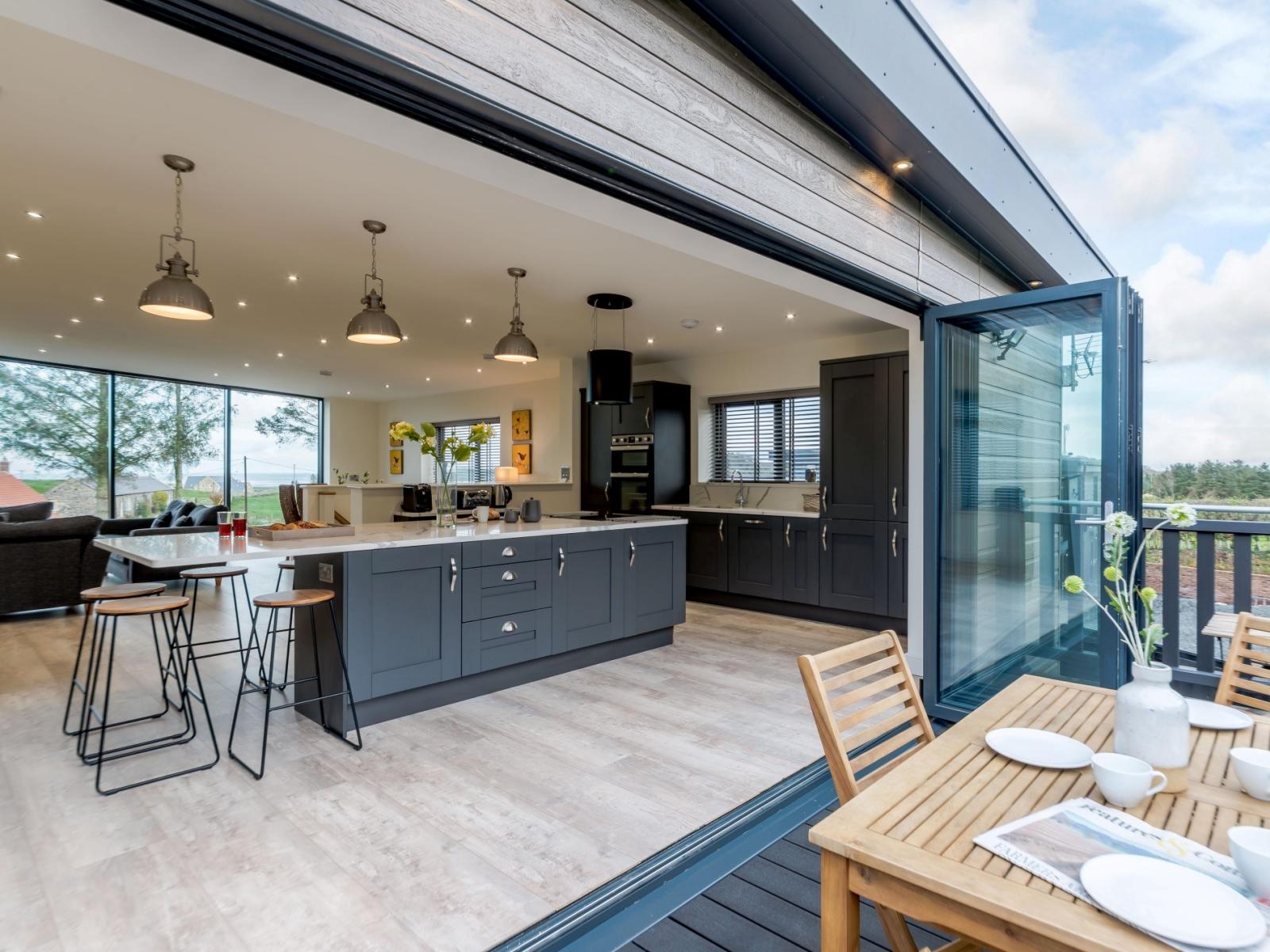 Carl Ashley, Regional Director North & Scotland at Cambridge & Counties Bank, said:
"Supporting successful businesses such as Northumberland Coastal Retreats is the essence of our business model and long-term growth strategy. The bank saw very strong lending growth in 2021 across our real estate book and we expect heightened demand in 2022 given the attractive fundamentals driving the sector."