A team of established Yorkshire-based property investors, trading as Ousegill Business Park Ltd, have successfully refinanced two large, refurbished warehouses near York for £1.95 million, with funding from Cambridge & Counties Bank.
The team will use the finance to continue upgrading the new business park in Great Ouseburn as well as convert an adjacent industrial building into residential assets.
Tom Main and Wayne Ashcroft were introduced to Cambridge & Counties Bank by John Hall at commercial finance brokerage Tudor Business Solutions, an approved intermediary for the bank and one of its most active introducers in Yorkshire.
Over the past 12 months, Tom and Wayne have completely redeveloped the dilapidated site in Great Ouseburn into a modern warehousing facility catering for local businesses in the York region. Tenant demand has been exceptional, fuelling the need for the further development of the site.
In addition, The Old Workhouse, an attractive industrial property, will undergo a complete transformation into four modern detached residential houses. The building sits at the top of the Great Ouseburn site and has its own access from the main road.
The long term committed facility demonstrates the strength and attractive fundamentals of the local industrial sector and the bank's continued support for investors developing high-quality, well-located commercial assets.
Cambridge & Counties Bank saw enhanced demand for its real estate product suite in 2021, which has continued in 2022. To meet demand in Yorkshire, in April the bank expanded its presence in the region with the appointment of Simon Steer to the role of Senior Relationship Manager in the Sheffield-based real estate finance team.
Wayne Ashcroft at Ousegill Business Park Ltd said:
 "Demand for premium warehousing and logistics assets in Yorkshire continues to grow and we are well placed to meet this with the further redevelopment of this park. The additional support from Cambridge & Counties Bank to refurbish the Old Workhouse adds further momentum and excitement to this major local project."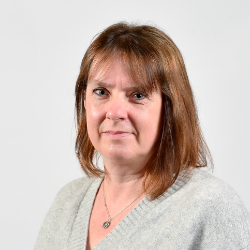 Jo Morton, Relationship Manager at Cambridge & Counties Bank said:
"Supporting experienced investors such as Tom and Wayne is the core of our relationship-based business model. They have a great track record and we're delighted to be working with them on the next phase of this project in Yorkshire, a market in which we are seeing strong activity and demand for our tailored real estate lending products."