A highly experienced UK property developer, Anthony Jackson, trading through Innovation Control Ltd (ICL), has secured £11 million in finance from Cambridge & Counties Bank to fully acquire a 242-room student housing asset in Salford. The financing was intermediated through broker, Donna Downey of Watts Commercial Ltd.
Riverside House is located in Salford and the purpose-built student property was initially owned by ICL and a mix of other UK and international investors. The new financing has been used to buy-out all external investors and bring the asset back into the full ownership of ICL.
The property will continue to be managed by Portergate Management Ltd, as will the flagship Friargate Court accommodation in Preston.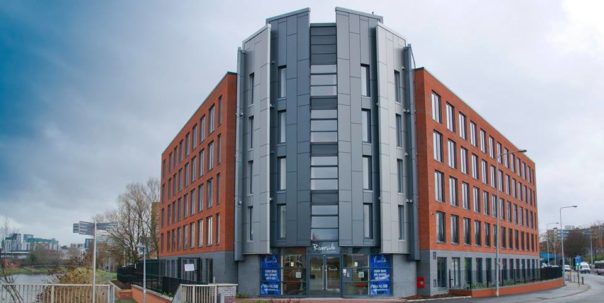 Recent real estate sector research1 commissioned by Cambridge & Counties Bank,  found that just over three fifths (61%) of UK landlords and property investors are optimistic about the student accommodation segment in terms of growth over the next three years (with 16% being "very" optimistic).
Anthony Jackson of Innovation Control Ltd, said:
"We're delighted to be able to work with both Watts Commercial Ltd and Cambridge & Counties Bank. The service from Cambridge & Counties Bank, through Watts Commercial, has been excellent throughout and allowed us to focus efforts on the success of both existing and new projects."
The Bank's valuation was completed by Phil Deakin of Eddisons who commented
"We were delighted to assist our valued lender client, Cambridge & Counties Bank on such a high-quality asset. The student sector continues to perform well nationally in top tier University cities and this purpose-built asset is a high-quality investment with excellent fundamentals"
Wendy Burton-Webster, Senior Relationship Manager, Cambridge & Counties Bank, said:
"We are delighted to be supporting a highly professional real estate investor."

"I would also like to thank Donna Downey of Watts Commercial for introducing us to this new client."
1539 landlords surveyed. The research was carried out by the market research company Consumer Intelligence on 20th to 21st of March 2019.