The niche property bank Cambridge & Counties has provided £3m refinancing on a Bradford student accommodation block, with the equity release earmarked for another project by its owner.
The loan was agreed within six days of the Bank first meeting its new client and the loan was drawn down after just six weeks.
The refinancing of the 120-unit Malik Halls on Great Horton Road comes after nine years of the purpose-built project being fully let. Located over the road from Bradford University, Malik Halls also includes retail units.
Owner and developer Jerry Malik bought the site in 2007 before demolishing an existing industrial building and creating Malik Halls. His next project is another student accommodation building, this time in Leeds.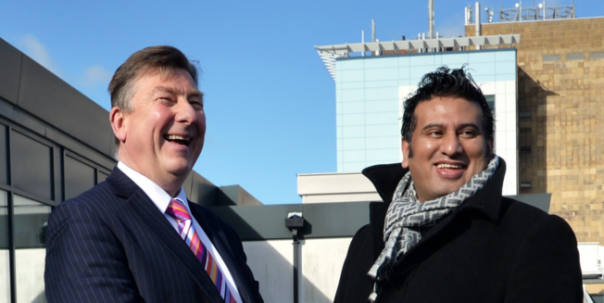 Jerry said:
"It's the first time I have worked with Cambridge & Counties Bank and I have been really impressed. They've been fantastic to work with. To get it done in six weeks from start to finish is very good indeed.

"I was really pleased not only with the speed but also the thorough understanding of the business they achieved. I'll certainly want to work with Cambridge & Counties again!"
Steve Adams, director of business development at Cambridge & Counties, said:
"Jerry's vision in developing Malik Halls was excellent – the property was fully let off-plan due to its fantastic location.

"Cambridge & Counties was keen to be involved in a venture with such a strong track record and we are looking forward to more projects with Jerry in the future."
Jerry was introduced to Cambridge & Counties by Stuart Buchanan of London-based Acuitus Finance. Stuart said:
"I can honestly say the loan transaction was the fastest and smoothest senior debt loan that I was involved in arranging in the past year."
The solicitor for Jerry Malik was Manjit Virdee, partner at Schofield Sweeney LLP. Manjit said:
"From the outset the target of all parties was to conclude a deal quickly and efficiently and this target was reached with good commercial guidance."
The Bank's in-house legal team also worked on the deal.