Sheffield-based property investor, Sevenhills Estates Ltd, secured £530,000 of specialist refurbishment funding from Cambridge & Counties Bank to renovate and upgrade Vestry Hall, a Grade II listed property.
The building is situated close to the heart of the University of Sheffield campus in the Crookesmoor Road area and, having recently undergone a major renovation project, now comprises 21 high-quality bedrooms and living space for students.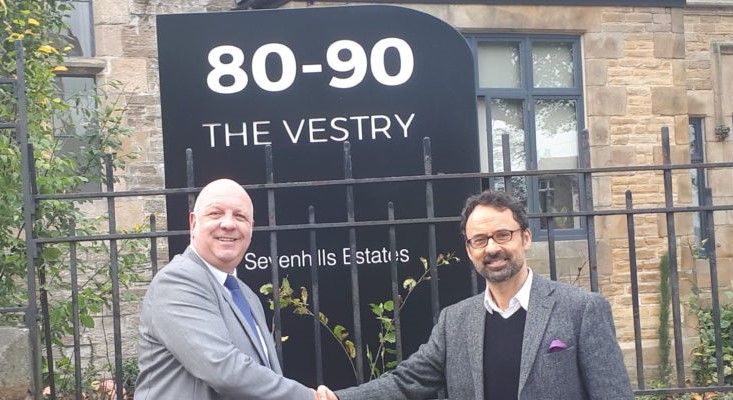 Originally built in the 19th Century and still a local landmark, Vestry Hall has been vacant for several years and required a full overhaul after it fell in to a state of disrepair caused by water damage and structural movements.
Incorporated in 1991, Sevenhills Estates Ltd is a successful residential property investment and development business. Founded by Bo Khan, Sevenhills has established itself a portfolio of quality residential investment properties located predominantly in the Sheffield region over the past three decades.
The city has benefitted from strong growth in its student population, which now stands at c. 65,000. Although Sheffield has seen several large purpose-built student developments over the past couple of years with a number still in progress, these have been primarily based in and around the city centre despite the Crookesmoor area being popular with university students.
Cambridge & Counties Bank offers UK property developers and investors a range of dedicated lending products including specialist refurbishment loans. The bank has developed strong momentum in the property sector and its network of offices providing UK wide coverage together with experienced staff have helped the bank see double-digit year-on-year growth of its loan book.
Bo Khan, Director and Founder, Sevenhills Estates Ltd, said:
"Demand for student accommodation in Sheffield remains as strong as ever, and the opportunity as well as the business case for us to renovate Vestry Hall was compelling. Cambridge & Counties Bank has supported my business during the last few years and once again provided the right funding solution and valuable support which allowed us to carry out this exciting development."
Richard Renzi, Business Development Manager, Cambridge & Counties Bank, said:
"We are delighted to help Bo complete this project. Our refurbishment loans are aimed at exactly this sort of experienced client, and we are seeing strong demand for our products and services as developers continue to invest in real estate opportunities right across the UK."