Specialist lender Cambridge & Counties Bank has expanded its newly formed Midlands & South team with the appointment of Stephen Parr as a Relationship Manager. Based in Birmingham, he will report to Jayne Follows, Regional Director for the Midlands & South region.
Stephen joins from Aldermore Bank, where he was an Assistant Lending Manager for just under three years. Prior to this role, he worked at NatWest, initially within Invoice Finance before moving to Commercial Banking in 2016.
As a means to better serve customers and brokers and capitalise on growth opportunities in new markets, Cambridge & Counties Bank expanded its West and East Midlands teams to cover the South region at the end of 2020, forming the new Midlands & South team.
The combined team currently consists of eight individuals, including Lucy Coy, Relationship Manager, and Stuart Jones, a Senior Relationship Manager. Taken as one, the team has almost doubled in size over the past 12 months as the bank caters for strong customer demand.
Jayne Follows, Regional Director Midlands & South at Cambridge & Counties Bank, said:
"Our aspirations are simple: to become the lender of choice for SMEs and the partner of choice for our brokers. As we start 2021, we are seeing strong demand for our competitive products, and with Stephen joining, we have further enhanced one of the most experienced teams in the Midlands and South markets."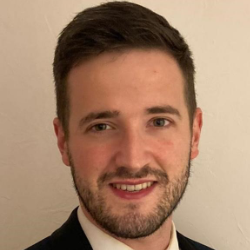 Stephen Parr, Relationship Manager, Cambridge & Counties Bank, said:
"I'm delighted to have joined Cambridge & Counties Bank as it looks to expand at this key time. The bank has continued to offer highly competitive financing and a superior service-led proposition, and I look forward to building relationships with new and existing brokers to help our clients achieve their business goals."