Specialist lender Cambridge & Counties Bank is again waiving the documentation fee for all asset finance deals drawn under a credit line between 1 January – 31 March 2022. The bank's business customers will save the £200 documentation fee each time they draw down during the promotional period.
The three-month campaign builds upon the success and popularity of previous initiatives from which the bank has seen an increase in enquiries since rolling out similar promotions during 2020 and 2021.
The promotion is also beneficial for businesses looking to invest in new capital expenditure, particularly for those wanting to take advantage of the £1 million annual investment allowance that is available for qualifying assets.
In the autumn Budget, the Chancellor, Rishi Sunak, announced an extension of the temporary increase to £1 million of the annual investment allowance to 31 March 2023. It had been due to return to £200,000 after December 2021.
Credit lines are useful for SMEs and business owners looking for cost-effective and quicker access to funding. Cambridge & Counties Bank offers a competitive range of asset finance options, helping SMEs invest in business-critical assets such as vehicles, construction equipment, plant and machinery, cranes, and CNC machinery.
The bank's pure electric vehicle (PEV) lending activity has also benefited from the credit line promotion in recent months. To support UK businesses and SMEs to transition to EVs, Cambridge & Counties Bank includes PEVs as part of its highly competitive green lending strategy and product suite.
Simon Burns, Equilibrium Finance said:
"We have seen a positive reaction from clients for previous asset finance campaigns from Cambridge & Counties Bank and expect this latest one to drive significant interest again as it resonates well with firms looking to invest for growth in the wake of the pandemic."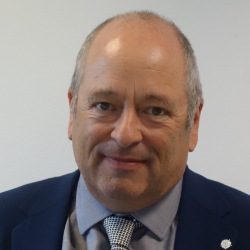 Simon Hilyer, Head of Asset Finance at Cambridge & Counties Bank, said:
"Our latest credit lines promotion is great timing for businesses who want to take advantage of the investment allowance extension on qualifying assets.

"We know that credit lines can be an appropriate, cost-effective solution for many businesses, helping to fund expansion plans or to release finance locked into fixed assets, providing a cash flow injection among other benefits. Asset finance remains a core specialism for the bank, and we expect enhanced demand and growth in 2022."